Rachel Smalley: Labour moving too far left for Leggett
Author

Publish Date

Thu, 1 Dec 2016, 6:34am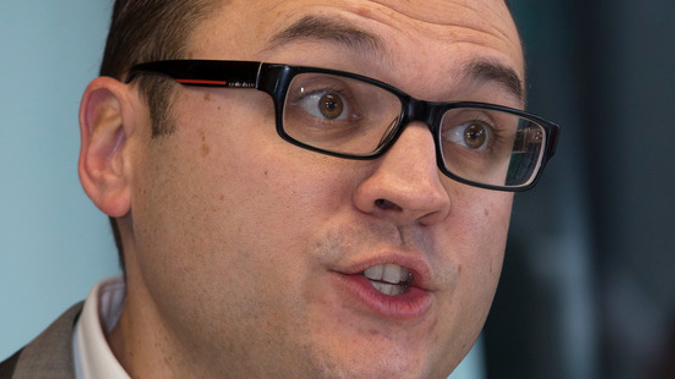 Rachel Smalley: Labour moving too far left for Leggett
Author

Publish Date

Thu, 1 Dec 2016, 6:34am
Nick Leggett. Nek minute. National. How did that happen?
Why did Leggett, a very capable long-time Labour supporter, jump from the left to the right? He left Labour earlier this year, and you'll remember he ran as an Independent against Labour's candidate for the Wellington mayoralty, but he was a very good Porirua mayor I thought, and I still didn't pick him to effectively cross the floor.
So why did he? It seems he's grown disenfranchised with the Left. The party doesn't represent him, or his views anymore, he says.
Should we be surprised? Well, perhaps not.
Labour and National have increasingly nudged to the Left, and that's largely the result of Labour's deal with the Greens. I thought, some time ago, it was a good move – but it's pulled Labour further to the left, instead of dragging the Greens further towards the centre. And Leggett has echoed the mutterings of many long-term Labour supporters, accusing the party of losing touch with working kiwis.
I suspect National's centrist position and popularity is now very appealing to Leggett.
And look at the policies that National has effectively snatched out from under the nose of Labour. National will build more affordable homes but crucially, more social housing too. The party's essentially introduced a capital gains tax -- of sorts -- on residential properties bought and sold within two years. And in terms of social welfare, last year National upped benefits for families by $25 a week. It's easy to see why Leggett felt he could transition into a National party that's positioned itself very much in the centre.
He'll seek selection in the Porirua seat of Mana, for National. It's a Labour stronghold but Leggett would have some support there after his time as mayor, but it's still a bold move. At the moment Kris Faafoi holds the seat for Labour, with a big majority – 8000 or so.
But the greatest loss, I think, is that in losing Leggett the Left lose a potential leader. And they can ill-afford to do that. They lost Shane Jones too, remember. It's likely he'll re-emerge flying the flag for New Zealand First.
And Labour needs strong leadership, and to be developing a team of leaders. The party needs depth.
Labour has paid a high price for its agreement with the Greens. It's allowed itself to move too far to the Left, and in doing so has greatly enhanced National's appeal. And as we've seen with Leggett's exit to the right, that's a very high price to pay.