Rachel Smalley: Broadcaster boosting Real Housewives slur for ratings
Author

Publish Date

Tue, 20 Sep 2016, 6:58am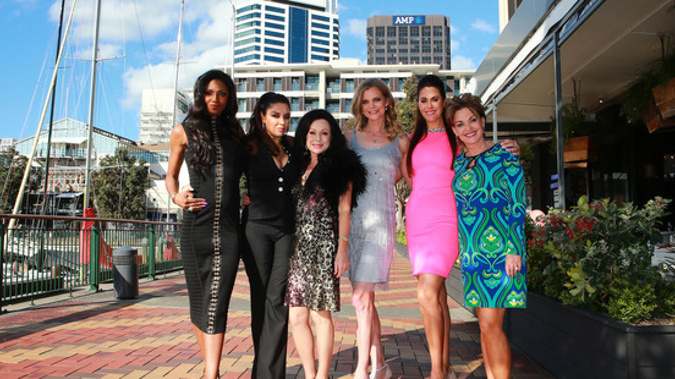 Rachel Smalley: Broadcaster boosting Real Housewives slur for ratings
Author

Publish Date

Tue, 20 Sep 2016, 6:58am
Tonight, on the Real Housewives of Auckland, they will broadcast one woman calling another a "boat 'n-word". I can't write the word. It's hideous, but you'll know what I'm talking about.
They were on a luxury yacht in Queensland at the time, and Julia Sloane used the term to refer to a fellow housewife - Michelle Blanchard. Michelle is of English and Jamaican descent.
Bravo, the channel who will broadcast it, say there was an incident involving an 'offensive comment' which had been taken seriously. I'm not sure what seriously means, but by broadcasting it, then surely they're legitimising it.
Read more: Dame Devoy slams Real Housewives slur
What's the broadcaster's stance? This is what they said in a statement:
"While the nature of Bravo programming is unscripted, it is a deeply regrettable incident, which we are endeavouring to deal with in a responsible manner."
"Bravo has given much consideration to ensuring the events are accurately represented, in order that the context of the remark and subsequent events can be fully understood."
What does that even mean? And in who's interest is it to broadcast this? It's in the broadcaster's interests.
It gets people watching. It'll get people outraged. They'll talk about 'casual racism'. The social networking platforms will light up. Explode, even.

But does it reveal that casual racism runs deep in New Zealand? Or does it just show one woman's ignorance? A highly offensive remark from a woman who lives a life that few of us can comprehend?
I would suggest the latter. But I would also question on what basis the broadcaster insists that this should be aired. How are they spinning the PR around this? What puerile reason are they giving for broadcasting it?
These women are not reflective of New Zealand. They're not even real, are they? You have to question the broadcaster's ethics. And in this case, I think you can shoot the messenger. Bravo is endorsing and legitimising racism in order to attract viewers with an end goal of satisfying its advertisers, but at what cost?
Tragically, the viewers who watch this tripe are the outraged pawns in the middle of it all who are playing right into the hands of Bravo, and right into the hands of its advertisers.
Sadly, it's game, set and match to Bravo.