Rachel Smalley: Bootcamp for serious young offenders will work - it has to
Author

Publish Date

Mon, 14 Aug 2017, 7:10AM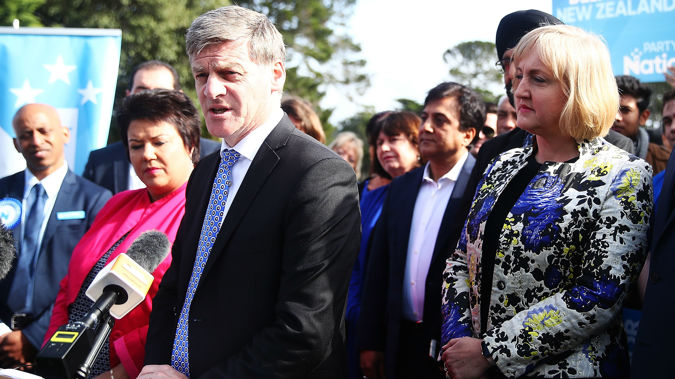 Rachel Smalley: Bootcamp for serious young offenders will work - it has to
Author

Publish Date

Mon, 14 Aug 2017, 7:10AM
National's plans to target serious young offenders - Justice Minister Amy Adams wants to boot-camp them, and fine parents who let their wayward teens roam the streets at night.
In terms of the boot-camps, Adams wants to target 150 of our most violent, recidivist offenders.
We're talking about teens who've committed serious crimes here. Crimes at the top-end of the scale. The kids who've already inflicted significant damage to society in one way or another, and they're on a fast-track towards a life of serious crime and probably a life sentence too. They're time-bombs. Kids starved of nurturing and love. They've been dragged up and as they enter their teens they've got no concept of empathy of compassion, or anything really.
These are the kids Amy Adams is talking about. These are the kids who she doesn't want to be eligible for early release and she wants them boot-camped for a year in Waiouru.
What would a boot camp give them? A lot. It would give them everything they haven't had in the past. Structure. Boundaries. Discipline. A sense of purpose. Fitness. Good food. Direction. And most of all, daily accountability. You've got to get up. You've got to make your bed. You've got to get your hair cut. Shine your boots. You're part of a team. You've got a job to do. Cooking, cleaning, you name it. Suddenly you've got a sense of purpose.
Some years ago, when I was 18, I did Outward Bound for a month. I'd never been away from home and suddenly I was in the Marlborough Sounds being physically and mentally pushed beyond anything I'd ever done before. Sleeping rough in the hills in driving rain, woken at 2 o'clock in the morning, put on a boat, and thrown overboard into the sea. I was given 30 seconds of spotlight, and then I had to try and swim my way to the island with a backpack. And that was me for three days on my own.
And on that course with me were a cross-section of kids. I was there because I'd been sponsored by rotary. But I was with a bunch of kids who had been in trouble with the law already. And through the course of the month you saw them change. We all did. But they shone under the structure and discipline and camaraderie of Outward Bound. And Outward Bound isn't what I would call a boot-camp, but it's not far off.
Will a boot-camp work? It has to. And it has to be better than the alternative. Turning these kids out on the streets once they've done their time.
Adams also wants to fine parents $200 if they let their kids under the age of 14 roam the streets unsupervised in the wee hours. So that's between midnight and 5am. And it will also be recorded on a parent's criminal record. I'm not sure that will work. In fact, I don't think it will.

I get what the government's trying to do here. They're trying to make parents more accountable. But if you're letting your kids roam the streets at that hour then $200 won't make any difference. You're already a lost cause as a parent. And issuing $200 fines will only put kids at risk of violence from their parents. You have to remember too that some kids are on the streets because it's safer then being at home. I think there's a better way then going down the $200 fine route.
But boot-camping our more serious young offenders for the final year of their sentence? Absolutely. I can't see any downside to pushing these kids behind their physical and mental boundaries, giving them a sense of purpose and giving them - probably for the first time in their lives - a sense of structure.
That to me, is a win for not just these broken kids but for society too.