Rachel Smalley: Ardern's child poverty bill deserves to be drawn
Author

Publish Date

Wed, 5 Oct 2016, 6:35am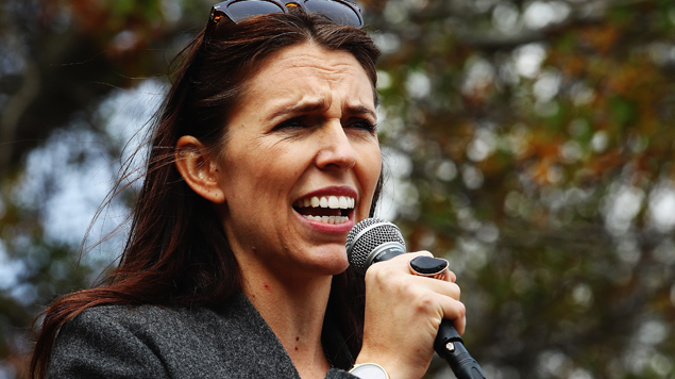 Rachel Smalley: Ardern's child poverty bill deserves to be drawn
Author

Publish Date

Wed, 5 Oct 2016, 6:35am
Peter Dunne wants a Child Poverty Act. It would set out how we measure child poverty, how we reduce it, and it would hold the government accountable to it, every three years.
Well, perhaps he should talk to Jacinda Ardern, Labour's children's spokesperson.
She's had the Child Poverty Reduction and Eradication Bill sitting in the member's bill ballot for the best part of four years now. It sets out the importance of accurately measuring child poverty in this country, as well as how we manage it and ultimately reduce it.
This is not an issue we can continue to politic on. The Children's Commissioner says 150,000 kiwi kids are living in severe hardship, and while the government is loathe to put a figure on it, it suggests the figure is much lower then that. Somewhere between 60,000 and 100,000 kids.
Irrespective of whether it's 60,000 or 150,000 -- it's a problem, and a big problem. A lot of kiwi kids are growing up already on the back foot and facing poor health, education and employment outcomes.
This bill sets out how Jacinda Ardern would look to target and reduce child poverty. It would look at increasing the income of households living in poverty, improving material, health and educational outcomes for children, and implementing policy to ensure they're living in warm, dry homes.
It makes sense, surely.
But whenever I talk about child poverty, it triggers the same response - many people will say it comes down to parental responsibility. Dead beat mums. Absent dads. Teenage pregnancy. People will argue that as a taxpayer, they shouldn't have to fork out for someone else's kids.
Well, that argument doesn't make economic sense . Sure, there are some useless parents out there, but there are also a lot of fantastic, hard-working parents who are up against it, financially. They're the working poor. They can't make ends meet and it's through no fault of their own.
You can't ignore this problem because if you do, it becomes an economic noose around the necks of our children or grandchildren later on in life. They'll be the taxpayers of the future and they'll end up ultimately trying to prop up this problem down the line, forking out a greater percentage of their taxes in benefits, and supporting our health and justice systems.
The issue of child poverty, sadly, has become a game of political ping-pong. We're still discussing whether or not it's an issue, and how difficult it is to measure, instead of accepting that it is an issue and we need to crack on with getting some solutions in place.
Jacinda Ardern's bill addresses this. The only problem is that it hasn't been drawn. It's been in the ballot for four years.
We have, however, drawn other very very important bills - like the lost luggage bill! That was front of mind for most New Zealanders, wasn't it? Isn't it such a pain when you return from that Florida holiday and they lose your suitcase.

I'm crossing my fingers that Ardern's child poverty bill will be drawn soon. It requires a cross party discussion and ultimately a cross party solution. And urgently.