Nadine Higgins: Will Metiria falling on her sword save the Greens?
Author

Publish Date

Thu, 10 Aug 2017, 7:54am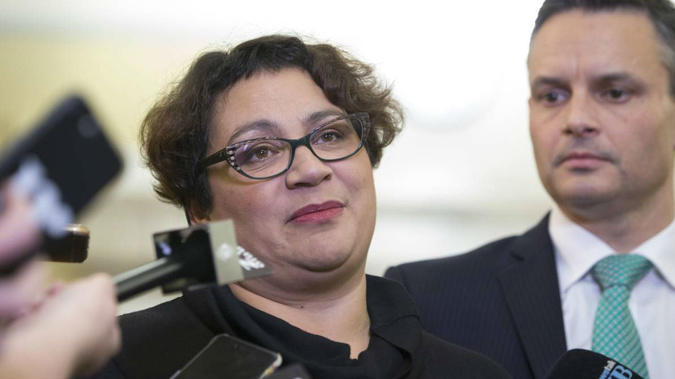 Nadine Higgins: Will Metiria falling on her sword save the Greens?
Author

Publish Date

Thu, 10 Aug 2017, 7:54am
Wow. The 3 news political poll last night showed how much the game has changed in the past two weeks didn't it? Pundits are calling it a poll-quake.
Jacindamania or the Jacinda Effect has paid dividends for the Labour Party - Labour's now at 33% up from that dire 24% and Jacinda is snapping at Bill English's heels in the preferred Prime Minister stakes, he's at 27.7, she's now at 26.3.
Labour appears to have nicked a bit from Winston Peters although he rubbishes the polls ... they haven't really put much of a dent in National .. down just 1 point to 44 percent.
But of course they did mop up what the Greens lost as they plunged from 13 % down to 8.3. I guess you could call that the Metiria Turei effect? Metiria says it was the intrusion into her family life and a feeling she would hinder the party by staying that made her go. Not the polls. Whether or not that's true, I don't think it's helpful for TV reporters to boast about claiming her scalp.
So what to make of Metiria's resignation? Well, I honestly feel like it shouldn't have had to come to this - at least, not on the strength of the revelation of benefit fraud alone. Yep, it was a bad call, the wrong thing to do, but that alone was not bad enough to end her career. It was the handling or rather mishandling of this whole saga that eventually meant her resignation was the only option.
Instead of igniting a much needed debate about poverty and beneficiaries, it very quickly turned into a vitriolic debate about Metiria and taxpayer money. I think saying sorry, doing the proper mea culpa and being more forthcoming about paying back the money right from the beginning would have taken the wind out of the sails of most of the hate brigade. Failing to do so dragged this story out and made her look less like a struggling Mum doing what she must and more like a liar. 
I do think initially she was trying to make a bad thing into a good thing, but she failed and she's absolutely pummelled her party in the process. It's worth noting that even now that she's resigned, she's remained stoic and has not apologised and I think a lot of people find that galling. 
But the next question is what now for the Greens? Could they fall further as they lose the support of the people who were engaged and fired up by Metiria's battle for beneficiaries?
Could they recover now the reason for their dip in the polls has fallen on her sword? Or is it all a bit too little, too late?
The way this election campaign is going I'm not sure I want to make any firm predictions.