Nadine Higgins: TradeMe decision could open can of worms
Author

Publish Date

Thu, 18 Jan 2018, 7:38am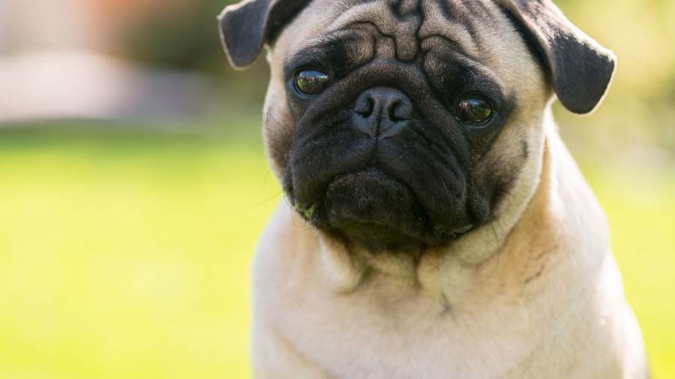 Nadine Higgins: TradeMe decision could open can of worms
Author

Publish Date

Thu, 18 Jan 2018, 7:38am
Shout out to TradeMe for taking an ethical stand on something. But I hope they realise they've opened a can of worms.
They've announced they will ban the sale of pugs, English bulldogs and French bulldogs (and cross breeds) because of how common the breathing condition BCOS is among them. Common and severe.
According to the Veterinary Association, these dogs spend their lives as if breathing through a pillow. Surgery to open their airways is often required, but not all dogs get it cause of the cost. They also have the propensity to lose an eye and require a C-section if they give birth because of their misshapen heads.
TradeMe is adamant this is the right thing to do. Even if it won't end the sale of these dogs, it will end their involvement in the sale of pups who will suffer their whole lives. And I agree. A dog is not a handbag, but if it must be designer, it shouldn't spend its life suffering. 
It's not particularly common to see big business make a moral stand, especially when it will likely lose them money. It's a big call to stick your head above the parapet, and I'd like to see more businesses make big calls. Why does every initiative have to be forced on us by the Government?
Having said that, I hope TradeMe knows what it's in for. 
It's pretty brave to come between owners and their beloved pets - just ask anyone who brings up the murderous tendencies of cats! People who love their dogs do not want to hear that by buying them they might be encouraging practices that result in dogs suffering. Those who own those breeds have already cried "but what about other breeds that have genetic problems!" And that's true. Boxers, Boston terriers and maybe Griffins also have breathing issues. And what about dogs prone to hip dysplasia? What about breeds and mixes considered dangerous that are sold on TradeMe? And hey, why stop at dogs?
Perhaps TradeMe will now be called on to check in with its social conscience and reconsider everything that gets listed TradeMe. Why sell cars that could be death traps? Why let people re-sell their Christmas gifts when Grandma risks being mortally offended? It could really get silly.
But anyone who really cares about dogs welfare will agree this is a good thing. Backyard breeders and puppy farmers will find it harder. Business will boom for breeders who are responsible.  Bravo to TradeMe for standing up for something. Here's hoping any backlash doesn't ensure it will be the last time they do. Because it should be OK to take a stand on an issue without having to take a stand on EVERY issue.