Nadine Higgins: Sunlight is a great disinfectant
Author

Publish Date

Fri, 4 Aug 2017, 7:03am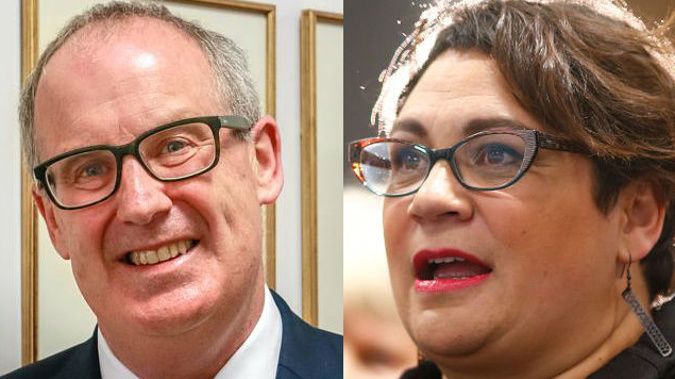 Nadine Higgins: Sunlight is a great disinfectant
Author

Publish Date

Fri, 4 Aug 2017, 7:03am
The latest admission in the Metiria Turei saga is not a good look for her... or the Green Party.
I know many of you will say admitting benefit fraud wasn't a good look for her either, but with that admission at least she was trying to make a point about how some people are doing it really tough and the polls would certainly suggest that did resonate with some people. I suspect the people who've been calling for her head would never have voted for her, anyway.
But this latest revelation that she effectively committed electoral fraud by registering herself as living at the address of her baby's father so she could vote in the Mt Albert electorate for a friend who was standing for parliament,  is different for a couple of reasons.
1) She didn't make it willingly, her hand was forced by TV3 journalists who used the habitation index to work out where she was living while on the benefit.
2) It doesn't make her look like a mother doing it whatever it takes to support her child, but like someone who'd lie to try to influence the outcome of the election
It undermines some of the political capital she gained with her initial admission.
Before we talk more about Turei with Vernon Tava, I just want to touch on this Auditor General story, because I just think it smells a bit whiffy.
It's a little bit complicated, so let me just remind you of the timeline.
Martin Matthews was the CEO of the Ministry of Transport when Joanne Harrison managed to defraud the place of $725,000. She was convicted and jailed earlier this year.
In the meantime, Martin Matthews was appointed our Auditor General, one of our most senior watchdog positions.
But then it transpires the two workers who blew the whistle on Harrison's shady invoicing were then targeted in a restructure... that she helped lead.
Martin Matthews stands aside while a review of his appointment takes place.
Then yesterday, Martin Matthews resigns saying his position is 'untenable,' an hour before that report was tabled in Parliament. Must have been some hard-hitting report huh? Well maybe, but we will never know because it won't be made public. 
The Speaker says there's no point now, because Matthews has resigned, end of.
I disagree, so does the public services association, so does Peter Dunne, and so does Winston Peters.
By refusing to release it you create the impression there is something to hide, and there are questions that need answers.
The Auditor General is responsible for auditing public bodies - we need to know they'd be all over fraud like a rash, and he wasn't at the Ministry of Transport so why was he appointed Auditor General?
The whistleblowers also need an explanation as to why they were treated so badly, and anyone else who'd consider speaking up needs to know that won't be repeated.
Sunlight, as they say, is a great disinfectant, and you can't learn anything from a report that no one is allowed to read.