Nadine Higgins: Stricter rules needed for advertising food to kids
Author

Publish Date

Mon, 24 Jul 2017, 7:34am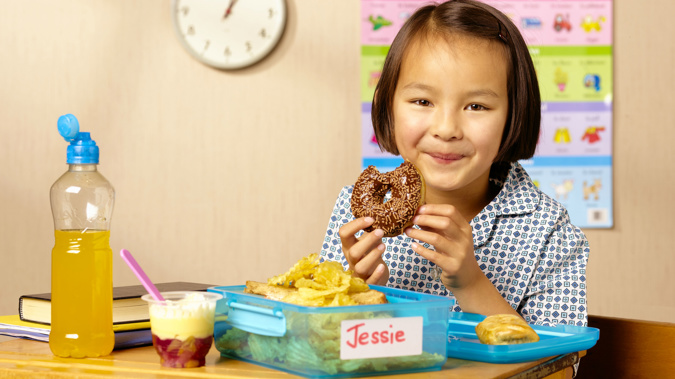 Nadine Higgins: Stricter rules needed for advertising food to kids
Author

Publish Date

Mon, 24 Jul 2017, 7:34am
So the Government announced over the weekend that it's finally going to stop blaming councils and market forces and do something about the housing crisis .. to which I say hooray, excellent, well done – it's a pity it took the pressure of an election campaign to prompt it but it's good news all the same.
So while the pre election pressure is on, here's another area I reckon could do with a lot more attention.
A report out today from Auckland University says we need major improvement in our food policies if we're going to tackle our obesity epidemic.
And we do have a big problem – a third of adults are obese, another 35% are overweight …yikes.
Well, you could blame market forces and say if people want to buy it, of course sellers are going to supply it. You can't legislate away gluttony or laziness, right? Well, yes.
But information is everything and that's where we could seriously improve things, in two ways.
One the health star ratings system. This report says it needs to be strengthened but I'd go further. It's a joke, you can sell a cereal chock full of sugar and because it's got some fibre and protein it gets four stars.
How is that information helpful if you're trying to buy your kids a healthy cereal? What you need is something totally clear like, it's got 5 teaspoons of sugar per serving, or amounts to 50% of your daily fat intake.
There's a petition to ditch it, Consumer NZ has criticised it, and the Government has it under review. Let's stop dragging the chain and get that sorted. And once it is, if it's in a packet, the stars system should be compulsory. 
But the second thing is advertising. Advertising works. If it didn't, businesses wouldn't do it. So, there needs to be stricter restrictions on what you can market directly to kids. If you can't impress upon kids that LCMs or roll ups I'm showing my age here but if you can't convince them they're the latest must-have, that would certainly assist parents battling pester power in the supermarket.
This report from Auckland Uni says we should regulate advertising of unhealthy food to kids during their peak viewing ties on the telly but almost in sports sponsorship, social media and in school food zones.
There a whole host of other recommendations taxing sugar and healthy food in schools but the ones that focus on giving us information are the surely the key if nothing is hidden or disguised or trumped up then we have what we need to choose whether we want to be healthy or not.
The next step I guess is making sure everyone can afford to make a healthy choice but that's a whole other story!