Nadine Higgins: People of Manawatu have waited long enough
Author

Publish Date

Wed, 26 Jul 2017, 7:14am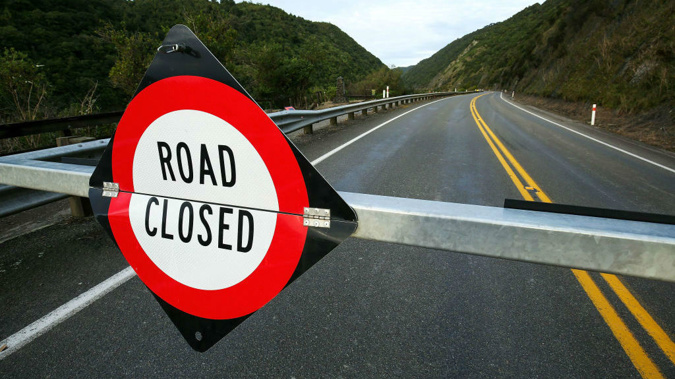 Nadine Higgins: People of Manawatu have waited long enough
Author

Publish Date

Wed, 26 Jul 2017, 7:14am
Simon Bridges is visiting Manawatu today. I'm presuming he's not driving there from Hawkes Bay as that of course is a windy and time consuming journey these days because the key access route, the Manawatu Gorge, is closed due to a slip, has been since April and is now closed indefinitely due to the instability of the land.
This is by no means the first time this has happened State Highway 3 has been closed by slips, on and off, maybe every year or two, for as long as I can remember.
Back in 2011 and into 2012 what was then the largest slip to ever affect a NZ roadway closed the gorge for an entire year.  A year! Just think about the impact of that on the businesses in Woodville who no longer saw people come through their town. And the the impact on truckies and commuters who were diverted over the long and winding saddle road or the Paihiatua track. It also puts thousands more vehicles through the quiet settlement of Ashurst.
Back then, estimates put the cost to local businesses was put at about 60-thousand dollars a day. And back then, officials considered several permanent fixes ranging from a tunnel to a new road up by the windfarm, but they shelved them all.
If you remember the news footage of that from the time, it's extraordinary that they ever reopened the road because it looked like they'd never unearth the road or make that route safe again. To me that makes it all the more extraordinary that they didn't get started on a more stable, safe route back then.
But get this alternative routes have been looked at by officials since 1960 that's 57 years ago!
I think Governments of all flavours have failed the people of the region for decades because only now is the Government going to make a decision about a permanent fix. And don't get too excited, that's just making the decision to do something the question of what to do won't be answered until the end of the year and then constructing whatever that is, is likely to take three years.
Will it be a whole new, no doubt very expensive, route through the gorge? Will they simply upgrade the winding saddle road? What about the old idea of a new road up around the windfarm?
It sounds like the Transport Minister Simon Bridges is leaning towards a whole new route rather than persisting with the gorge, but who knows.
Whatever it is, the people of Manawatu have certainly been waiting long enough.