Nadine Higgins: Parking companies rely on bully tactics
Author

Publish Date

Thu, 27 Jul 2017, 6:51am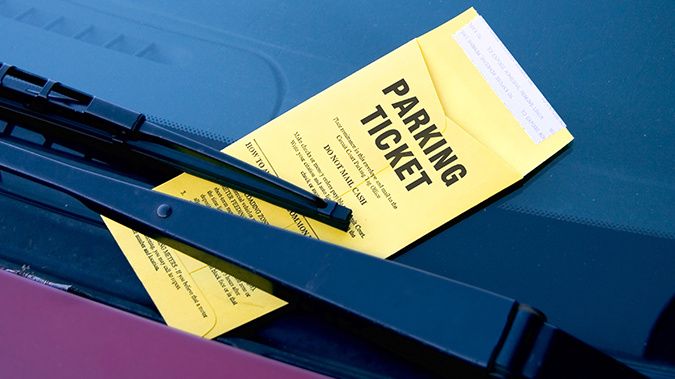 Nadine Higgins: Parking companies rely on bully tactics
Author

Publish Date

Thu, 27 Jul 2017, 6:51am
There's a really good lesson from Wilson's Parking's stuff ups this week and that is, you should always challenge your parking ticket.
On Monday it was discovered they'd ticketed a man twice for parking in a carpark in Wellington that it didn't actually own. It belonged to the council, it was free parking. They had no right to ticket him but they told still him his argument was invalid anyway and threatened to pass it on to a debt collector if he didn't pay up. Just the kind of bully tactics that would get most people to pay up, even if they're in the right.
Now it's admitted there are more people it's stung with parking fines for parking in that carpark where, remember, they have no jurisdiction.
And lo and behold some of those people describe having to basically badger Wilsons over and over and threaten court action to get the fine waived, even though they were in the right.
Consumer NZ now says challenge your ticket or pay what you think is reasonable and let them chase you for the rest.
And given they waive tens of thousands of tickets a year - I think the figure was almost 29 thousand, which is huge - you absolutely should.
Remember - and I didn't know this technically it's not a fine they're giving you they're technically just recovering the costs of patrolling their carparks. They have no legal authority to impose fines. They can enforce the 'notices' but charges have to be reasonable so it's not acceptable if parking is $6 an hour and you're 15 minutes late to then whack you with a $65 fine.
So if that's you - challenge the ticket. 
Because I reckon they rely on the fact most people don't have the time, don't want the hassle or simply can't be bothered duking it out with them and will eventually pay up if they threaten them with debt collectors. Because who has the time to come good on a threat to take them to small claims court or the disputes tribunal over a hundred dollar ticket?
But you stand up to them, if you think it's unfair, tell them they can go whistle for it.
And then tell your local MP or anyone who will listen that it's about time there was some regulation and a proper, easy disputes resolution service and not just a voluntary code of conduct for private parking companies. 
By the way guess what Wilson's offered the guy who they threatened with debt collectors after ticketing him for parking in a free space that didn't belong to them? Wait for it free parking! in their carpark, that is adjacent to the space where he was already parking for free.