Nadine Higgins: It's looking pretty dire for Labour
Author

Publish Date

Tue, 1 Aug 2017, 6:31am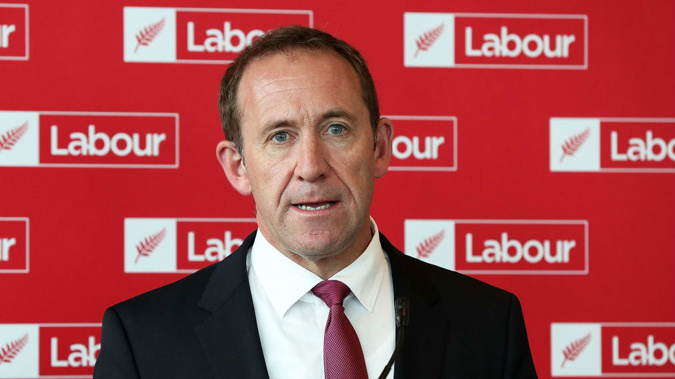 Nadine Higgins: It's looking pretty dire for Labour
Author

Publish Date

Tue, 1 Aug 2017, 6:31am
Who on earth would want to be leader of the Labour Party right now?
TV3 was lining up Labour leader Andrew Little's potential replacements on the telly last night. Jacinda Ardern, Grant Robertson, Kelvin Davis, Phil Twyford (whose middle name was revealed on the news as 'stoner' incidentally, who knew)
But who among them would be willing to take the poisoned chalice right now?
We're less than two months out from the election and the party, according to last night's Newshub Reid Research poll, is at its lowest point ever and of course One News had them at their lowest in more than 20 years, so suffice to say it's looking pretty dire.
Andrew Little wisdom in admitting he'd asked senior colleagues whether he should resign has been questioned. But so bad that the leader may not even make it back into parliament after the election. It was inevitable that the media would ask that question. So perhaps he decided, "well the current strategy clearly isn't working why not just tell the truth?"
But of course then it became that game the media loves to play of 'do you support Andrew Little' and the responses were picked apart for whether they just meant right this minute, or no matter what.
So what would be achieved with a new face. Who may or not make it onto the Labour billboards because they've been printed and that budget has been spent? Would it really change the game?
Even on current polling you could theoretically have a Labour Prime Minister come September if Winston Peters so chooses, but as Little admitted, you have a problem with credibility with the major party in a coalition polling that poorly. So even if a new leader salvages a few points, is the story that different?
Jacinda Ardern would be the obvious choice, she seems popular, polls above Little in the preferred PM stakes .. but would be an inexperienced newbie in the leadership chair and even if she was in a position to form a government, can you imagine Winston and his 30 plus years of experience wanting to play second fiddle?
She says she supports Little and anyway, doesn't want to be leader.
But even if she did habour those ambitions, she has little to gain by moving now and having her first result as leader be a dire election result.
Wouldn't you rather let Little take the now inevitable election result and swoop in to resurrect the party afterwards? Otherwise you could be like Mike Moore .. and be Labour leader for all of a few months. But hey, at least he got to put Prime Minister on his CV.