Nadine Higgins: Introducing sugar tax makes perfect sense
Author

Publish Date

Wed, 9 Aug 2017, 7:14am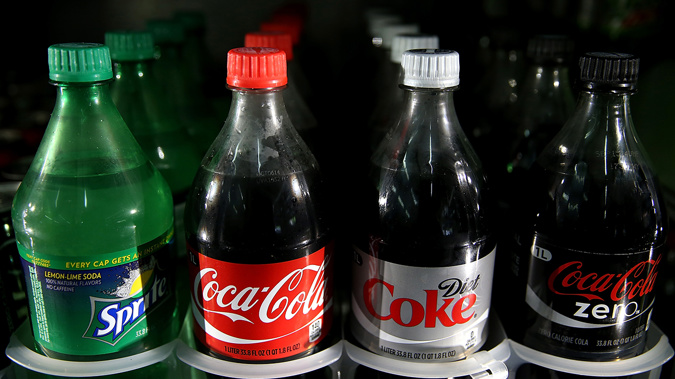 Nadine Higgins: Introducing sugar tax makes perfect sense
Author

Publish Date

Wed, 9 Aug 2017, 7:14am
The sugar tax debate has been reignited after a brief from the NZ Beverage Guidance panel was delivered to parliament. The brief called for a tax on sugary drinks and laid out three options as to how you could do it.
It was accompanied by a 10,000 signature petition lead by the healthy food guide magazine, and supported by the Heart Foundation, Diabetes New Zealand, Dietitians NZ and the Dental Association.
So the options they laid out included a tax of a $1/litre - simple enough. That makes a 1.5 litre bottle of coke $1.50 dearer.
The second option is 50 cents a litre. So again 1.5litre coke becomes 75 cents dearer and would generate about $100 million a year. 
The third is a tiered tax system, akin to what the UK is bringing in next year, where you add a 32 centre tax per litre if you have less than 8 grams of sugar per 100ml and a higher tax rate if you have more than 8 grams of sugar per 100ml.
Such a tax in the countries it's been implemented in has been effective in driving down consumption.
Of course this is not going to be the silver bullet to the obesity epidemic But arguing it won't fix everything is not to say it won't do something.
We often tax goods to reflect the social harm they do, like alcohol and cigarettes and in the case of cigarettes especially we use price as a lever to try to discourage people from smoking. 
Likewise if we tax sugary drinks, which remember have no nutritional value and are sold for absolute peanuts, we could channel that money into paying for the harm they contribute to.
For example, talk to any dentist who works with kids, particularly in more deprived areas, and they will tell you horror stories of extracting black teeth from the mouths of mere babes because sugary drinks have rotted them.  
A school in South Auckland went water only about ten years ago and the number of extractions due to tooth decay halved.
In fact a photo online from the Dental Association basically says its all - TAX, spelled out with rotten kids' teeth. 
I  don't buy the argument that it will disproportionately affect the poor when the alternative, water, is free. If the poor are the ones who are being disproportionately hurt by it, they are the ones who disproportionately stand to gain by not drinking as much of it.
I know people hate being told how to eat and they hate having to pay any extra tax, but it makes no sense whatsoever to allow this stuff to be sold super cheap and then have to plough our tax dollars into trying to fix the problems it creates.
We now have the third highest adult obesity rate in the OECD and the third highest proportion of overweight kids. Three year olds are having rotten teeth extracted so it's obvious that what we are doing isn't working. It's time to try something else.