Nadine Higgins: Greens desperately trying to discredit MPs who resigned
Author

Publish Date

Tue, 8 Aug 2017, 7:26am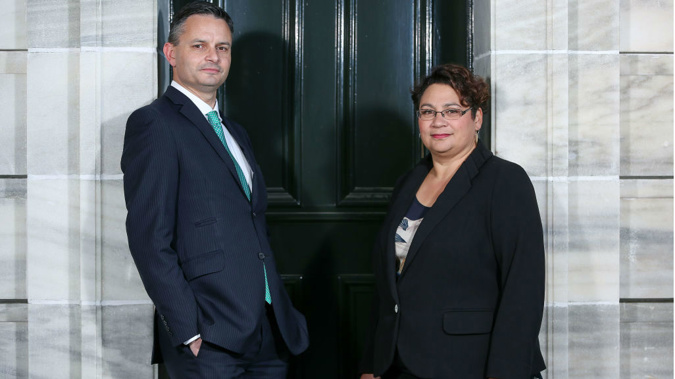 Nadine Higgins: Greens desperately trying to discredit MPs who resigned
Author

Publish Date

Tue, 8 Aug 2017, 7:26am
After last week's crazy week in politics, I didn't think this week would be throwing up curveballs but here we are.
News broke last night that two Green MPs had given Metiria an ultimatum - you quit or we will. She didn't, so they resigned in protest over co-leader Metiria Turei's decision not to resign and instead rule herself out of taking a cabinet position in a labour-led coalition.
Kennedy Graham and David Clendon made a joint statement, saying "the timing by Metiria of her admissions and her continuing justification of her actions, we see an incompatible with the standards of leadership of the Green Party".
Both men have now been removed from the list and today the Greens will move to suspend them from the Party altogether. The Party appears to have turned on them
If you're like me, you've probably never heard of either of them but they're third-term MPs and they sit 8th and 16th on the party list, so both were prospects for getting back in this term. But you could be a cynic and suggest they just read the writing on the wall and realised they were unlikely to be part of a coalition come September or perhaps were unhappy anyway so decided to jump now and grandstand while they're at it. 
Or, you could say Kennedy Graham and David Clendon have stuck to their principles and have resigned in protest over the fact Metiria has not stuck to hers and made her look even worse in the process.
The Green Party has gone with a version of the former. The Party's co-convenor says both were asked to stand down at the general election but refused to, so both were demoted and both were looking for a reason to resign. And apparently they weren't pulling their weight on the campaign trail, either.
Maybe they don't have the name recognition or star quality of new blood like Chloe Swarbrick and Hayley Holt and certainly no women's mags are lining up to profile them.
But I don't think writing them off as disgruntled old codgers is fair to them because they have a point. If Turei's transgressions are enough to spark an investigation, enough to prompt her to forgo seeking any ministerial position in a left coalition, enough to distract from the campaign for weeks, then hasn't she done untold damage to the prospects of a Labour-led Government? Does not seeking a ministerial post really do enough to stop her revelations from putting off some centrist voters who could go either way?
The Greens' reaction to the resignation sounds awfully like a party going into damage control desperately trying to discredit the two people who have just made the party look like it's in complete disarray.
With the Greens in crisis, the left is in trouble. Just think, last week the country was gripped by Jacindamania doesn't this bring that idea crashing down to earth?