Nadine Higgins: Be a tidy Kiwi, pick up after your dog
Author

Publish Date

Tue, 25 Jul 2017, 6:48am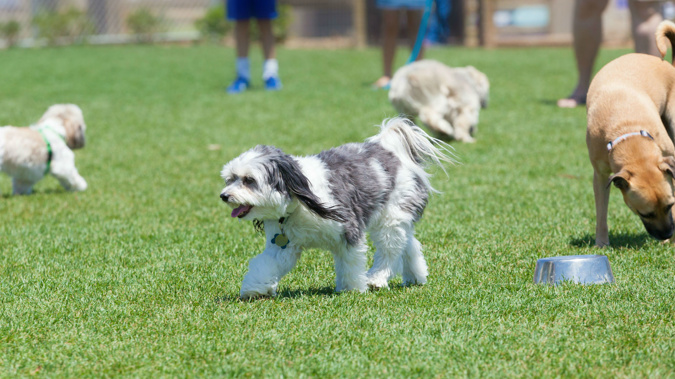 Nadine Higgins: Be a tidy Kiwi, pick up after your dog
Author

Publish Date

Tue, 25 Jul 2017, 6:48am
This cute wee story in the paper yesterday caught my eye - it was about a Chinese couple who spent $20,000 and waited six months to get their two Corgis from China to Lower Hutt
Not everyone has that kind of money, obviously, but they did and loved those dogs so much they wanted to spend it on bringing them with them to NZ rather than re-home them and get new dogs when they got here.
That kind of extravagance on beloved family pets isn't actually that unusual anymore - you see loads of examples these days of people who spoil their dogs rotten, buy them little outfits and take them on holiday with them.
Intact I must admit I do all those things. My German Shepherd is totally spoilt, he wore a suit to my wedding, he also owns a swandri. He goes out on adventure walks with packs of dogs when we're working long hours and we flew him to the South Island over Christmas for the family holiday - although in my defence it was actually cheaper than putting him in a kennel.
And I'm not alone -  people care very deeply about the family pooch, it's now a massive industry and I totally get it.
What I don't get is that the same people who care so deeply about their pet's wellbeing seem to care very little about picking up after them. As in their poo. 
A guy walking his dog walks past our house recently, stopped to let he dog do his business on the lawn and then he just walked off leaving the steaming pile behind. He even had poo bags on his lead and didn't deign to use them! My husband was having none of that and made him come back and pick it up and to be honest I was surprised we didn't later find it in our letterbox.
But I see the same thing over and over at the lovely parks that are specifically set aside for dogs to go wild in and have a good time in a same space - they are covered in poo. People pretend not to notice, they decide if it's not on the path it's not worth picking up, they decide if it's just a small dog's poo it isn't worth picking up - but I can tell you after your dog has stepped in it and trampled it through your house it is worth picking up.
Picking up after your pooch is part of the deal. I know this intimately - my dog seems to have irritable bowels and sometimes I can be picking up 5 on one walk - and not all of them are solid (apologies if you're eating your breakfast)
You wouldn't let your child just go around defecating here there and everywhere, and nor should you let your dog.
When a dog's gotta go, it's gotta go and I have no problem with that. It's the lazy owners I have a problem with. 
It's your dog, it's your problem - so for goodness sake, be a tidy kiwi, pick it up and put it in the bin.