Nadine Higgins: Australia - stop stalling and legalise gay marriage
Author

Publish Date

Mon, 7 Aug 2017, 7:03am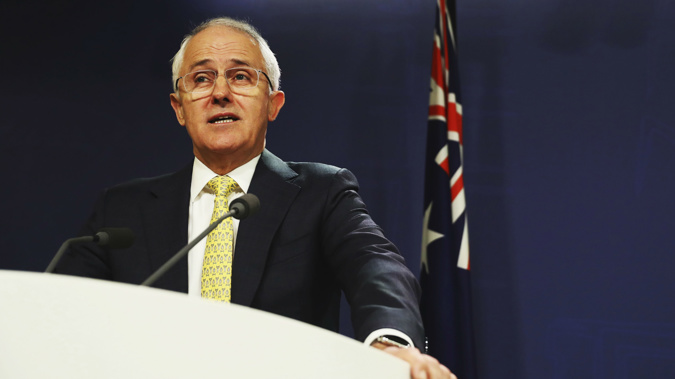 Nadine Higgins: Australia - stop stalling and legalise gay marriage
Author

Publish Date

Mon, 7 Aug 2017, 7:03am
We play keeping up with the Joneses so often with our Australian friends across the Tasman and let's be honest we often envy the lucky country but there is one area where we should be ashamed of our ANZAC cousins.
Not only do they appear to be no closer to legalising gay marriage, the United Nations has just admonished them for refusing to allow a gay couple who got married overseas to get divorced.
The UN Human Rights Committee has ruled an Australia woman has been denied equal protection under the law because Australia does not allow her to end her legal, Canadian, same-sex marriage.
That law, it says, violates their human rights.
That wouldn't be the first time that Australia had been accused of violating people's human rights, I mean Nauru asylum seekers anyone?
But could a country's stance on gay marriage be any more hypocritical than refusing to allow gay people to get married but then also refusing to allow them to get divorced?
This debate has raged in Australia for years.
Back in 2004 then -Prime Minister John Howard managed to amend the Marriage Act and insert the current definition, that marriage must only be between a man and a woman, because there hadn't been such a definition before.
So in some ways I guess gay marriage was legal before 2004 and since then there has been bill after bill to amend the marriage act or legalise gay marriage that has been defeated or lapsed.
Back in 2015, under Tony Abbott, the liberal Government pledged to hold a national plebiscite on gay marriage. That still hasn't happened and debate still rages as to whether it should. Even if it did, it's non-binding.
There is supposed to be a special meeting of the Liberal Party today to discuss gay marriage a day before parliament sits to decide whether there should be a conscience vote on the issue.  
Australia is now the last English-speaking developed country not to allow gay marriage, when according to some polls, three quarters of the country supports it, more than in some countries where it's already legal.
We did this years ago, and you could well argue, why does it matter to us what the Australians do?
Well, every time one of our leaders heads off to China or Myanmar they're asked whether they will raise human rights issues with the leaders they're meeting with, the inference being we should care about how a country treats its people if we're happy to trade with them. 
Australia is one of our biggest trading partners maybe it's about time we asked those questions of our leaders next time they pop across the ditch to meet with Malcolm Turnbull.
It's time the Australian Government stopped stalling don't you think? It's time all of its citizens had the same rights.