Nadine Higgins: Ardern has a certain X factor
Author

Publish Date

Wed, 2 Aug 2017, 7:01am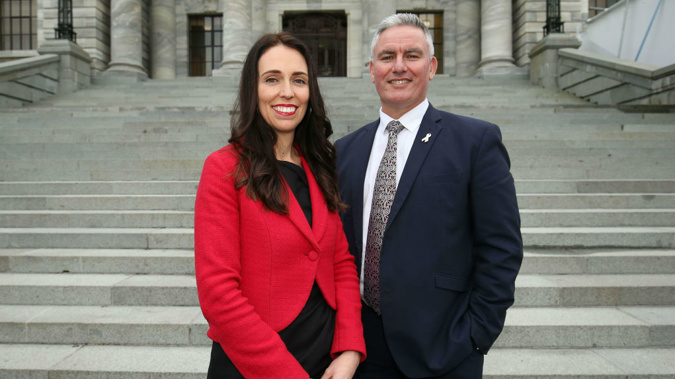 Nadine Higgins: Ardern has a certain X factor
Author

Publish Date

Wed, 2 Aug 2017, 7:01am
A week is a long time in politics, so apparently is 24 hours.
I said just this time yesterday - who on earth would want to be leader of the Labour Party right now?
Turns out the answer is: Jacinda Ardern.
I've got to admit I was rather sceptical about the wisdom of that  – I've been wondering is she ready, does she have enough experience, is she too young, is she too nice, oh, and quite apart from that why would she want this poisoned chalice?
But much like Jacinda, I've changed my mind.
What did it was watching her at the press conference she gave to announce her selection.
She was confident, calm, articulate, firm, direct, a force to be reckoned with and even funny.
She had elements of the unflappable Helen Clark, had even had elements of an affable John Key, which I guess is to say, she has a certain X factor. 
While she was asked if she is just a lick of paint on a broken down Labour Party, a description she laughed at with good humour, she's actually starting to look like the beginnings of perhaps a reclad. Not a rebuild, but much more than lick of paint.
I wondered aloud yesterday whether you could imagine Winston Peters playing second fiddle to Jacinda, that one I'm still not sure about, but her response to whether she could co-ordinate a disparate coalition including Winston and the Greens was "I used to be the president of an international youth organisation that had members from Lebanon, Palestine and Israel. I think I can do this." Which was pitch perfect.
She's often criticised for a lack of experience, to which I'd say that John Key was only in parliament for six years before he became the Prime Minister.
She's also criticised for being a career politician, to which I'd say Bill English has been in parliament for 27 years, if that's not a career politician, what is?
I have no doubt the National Party would rather face Andrew Little, who despite his best intentions and ostensibly being a good guy, came across as more of the same, devoid of humour and occasionally lived up to the nickname National bestowed on him of Angry Andy.
Jacinda Ardern is right, she's just accepted the worst job in politics .. at probably the worst possible time.
They could have the 'campaign of their lives' and still end up on the opposition benches for another three years.
But she's also right when she says National can't afford to be complacent.
Either way, this election has just got more interesting.