Kate Hawkesby: Young people still want to drive
Author

Publish Date

Wed, 14 Apr 2021, 10:07AM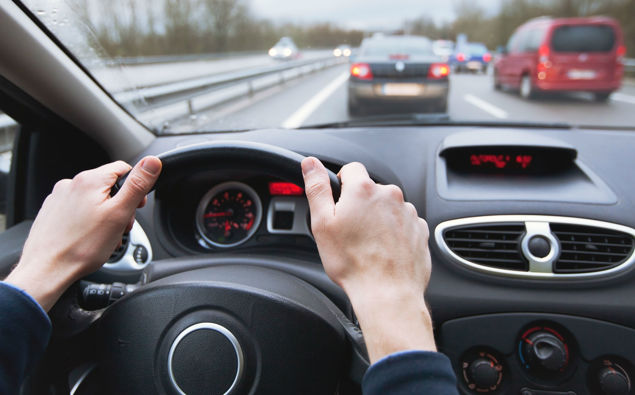 Kate Hawkesby: Young people still want to drive
Author

Publish Date

Wed, 14 Apr 2021, 10:07AM
I was on the phone to my brother the other day and he was in the car giving his son a driving lesson. This was a very nerve wracking time to be on the phone to him, as he talked to me he also peppered every sentence with instructions for his son. "Get ready to brake, that's a give way, we need to wait there, " he was having two conversations at once. It was stressful being part of it.  I hopped off the call just as my brother was yelling something about a red light.
Teaching your kids to drive is nerve wracking, but someone has to show them some basics before they have a proper driving lesson, with a proper instructor.
When I was teaching my sons to drive they were completely different to each other behind the wheel.
One overly cautious, one overly confident. Both made for a hair raising experience.
My daughter though, who is not yet old enough to drive but who is having small lessons behind the wheel in the country on our long gravel driveway, is actually very good. She is measured and very circumspect. She is neither too confident nor too cautious. I have not had the same hair raising experience yet – mind you we're not on city roads yet or near any traffic.
I remember my Aunty and Uncle teaching me to drive during the school holidays. Empty carparks and cul de sacs were the place we learnt. And I remember they were always very calm. Which is amazing when you think about how much more advanced cars are these days with reverse cameras or park assist functions. We didn't have any of that when we were learning to drive.
But it's not for the faint hearted, and there's additional stress for parents with not wanting your kids to hurt anyone else or themselves, or write off the family car. But the onus is often on us parents these days, given driving lessons are not cheap.
They average lesson costs about 70 dollars for an hour.. and given you need a few hours of them, that's hundreds of dollars before you even get to the licensing costs.
Anyway I raise this because I wondered given all the push these days to have people out of cars and onto public transport, how many of the younger generation would prefer to go by train or bus than bother with a car.
Turns out very few that we've encountered. Many kids grow up catching buses to or from school and can't wait to get into a car. All 5 of our kids, and all of their friends, are all desperate for their own transport. I asked my daughter what about Uber? Cheap, available all hours, doesn't come with hefty insurance costs, warrants, rego's, or parking worries. But nope, she wants to be able to drive a car.
So is it the rite of passage of being able to drive, that trumps the desire to take a bus? Or is it that our public transport in this country is just so woeful? I'd like to think if we had a slick efficient pubic transport system, then younger generations may actually want to use it.
But until we do, it seems they're still all about the car.