Kate Hawkesby: Will the new bridge pathway fix congestion? I don't think so
Author

Publish Date

Fri, 4 Jun 2021, 10:59AM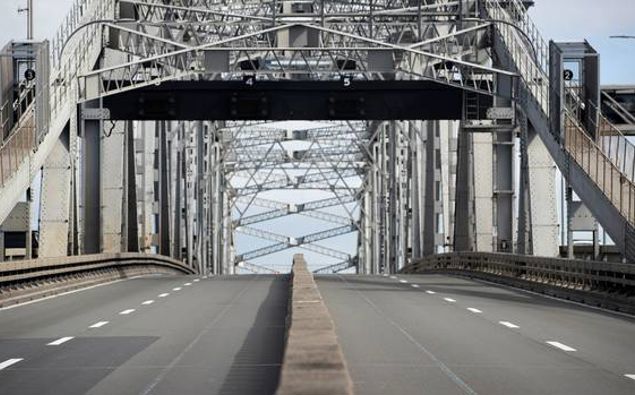 Kate Hawkesby: Will the new bridge pathway fix congestion? I don't think so
Author

Publish Date

Fri, 4 Jun 2021, 10:59AM
This new plan for the Auckland Harbour Bridge, a new pathway called the Northern Pathway; does this solve Auckland's congestion woes?
I don't think so.
It's going to be a separate structure to the bridge, because geotechnical investigations found you can't add to the existing piers, because the extra weight would add too much load risk. It would put the whole structure of the bridge at risk.
So a standalone structure is the solution, it'll be safest, the Minister says, but also create, according to Transport Minister Michael Wood, 'an outstanding piece of tourism infrastructure.'
But is it going to ease congestion as they say it will?
Well, I don't see how.
This structure is exclusively for bikes and pedestrians. So you'd need to be giving up your car, and taking up biking or walking to town, in order for that to work.
How many North Shore residents are taking up cycling or walking to town just because they can?
Well they can't yet, but they might be able to in about 5 years if construction goes to plan. (Which is questionable it itself if experience is anything to go by.)
Even if one hundred motorists leap out of their cars and decide to take up cycling over, it's not enough to reduce congestion.
You'd need thousands of residents changing from car to bike.
And I just don't think Aucklanders are going to leap out of their cars in huge numbers.
The same way Aucklanders have not leapt out of their cars in their thousands to take the train to Hamilton.
Has that train reduced congestion on the clogged roads? No.
Do you dramatically change your mode of transportation if another option is presented to you?
I mean, I'm all for a bike ride or a nice walk, but you need people doing it every single day, and in huge numbers, to make a difference. Here's the sting in the tail though.
Buried in the Minister's press release was a small line about continuing work on how to provide safe temporary trials of 'using lanes on the existing harbour bridge for cyclists and pedestrians'.
So, before we even get their very own new bridge for them, it looks like we might still inconvenience people in cars to trial some lanes for cyclists in the meantime.
Why? What's the point?
They're getting their own separate bridge. Surely that's enough?
Because, although a separate structure for bikes might be a great solution in the long term for cyclists, I don't know that annoying congested bridge motorists in the short term any more than they already are, is a great idea.