Kate Hawkesby: Will the 2020 US election result be a repeat of 2016?
Author

Publish Date

Fri, 30 Oct 2020, 9:43AM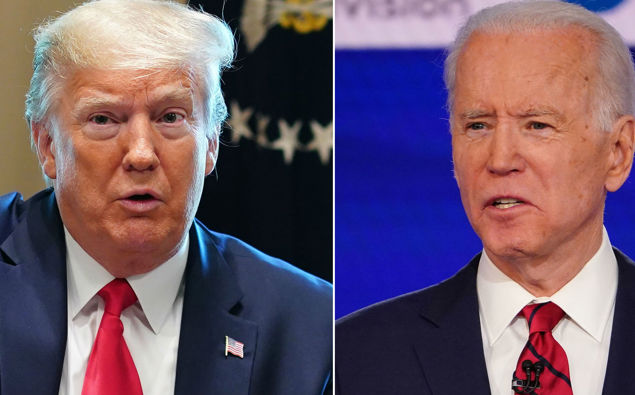 Kate Hawkesby: Will the 2020 US election result be a repeat of 2016?
Author

Publish Date

Fri, 30 Oct 2020, 9:43AM
So tomorrow I tell you what I won't be doing, I won't be flying to New York as my diary says.
That's got a big cross scrawled across it.. our planned trip to the States to cover the US election is off.
Not that it's not impossible to go, it's just who wants to quarantine for 2 weeks on the way home?
When you have kids and responsibilities, a job and pets, you can't just add another 2 weeks onto your travel time on a whim.. every day counts. So New York is off, we'll have to watch the drama unfold from home.
I vividly remember being there in 2016, at Hilary Clinton's HQ. Trump wouldn't let any foreign media in at his base, so we were camped with the rest of the world's media at the Democratic headquarters. Not that we cared about not being at Trump's HQ, because like everybody else, we still believed at that point that he wouldn't get in, and that Hilary was a sure bet.
I had my Madam President badge on which they were handing out, I have a photo of myself standing at the press lectern in front of US flags where we thought Hilary would be standing after her inevitable win. Everybody was so certain. There was much discussion around how it wasn't even a contest.. many who were still referring to Trump's run as a joke.
But as the votes came in, and the night wore on, and the new reality of a Trump Presidency began to dawn.. you could have heard a pin drop in that HQ. The horror that went across that room, and indeed across a lot of America that night, was something else to witness. By the time we left Hilary's rally, where we'd been waiting hours for her to appear to concede - it was about 2AM. Her aides kept saying she would be out to concede any moment, and to thank her thousands of supporters, but she never came, she wouldn't appear, she was too shell shocked. It was over. We watched as celebrity after celebrity, supporter after supporter, left the venue in tears, the shock was palpable.
As they packed up the giant hall we walked back towards our Hotel along bleak dark streets looking for a cab.
There was a lonesome 24 hour Dunkin Donuts open. I went in and asked for a donut. "We need alllllll of the donuts" the server said to me, offering up more than just one, "what just happened?" she said, shaking her head in disbelief.
So fast forward four years and here we are again, on the cusp of another US election, and with another Democratic landslide predicted in the polls.. and with the Dems believing they have this one in the bag. Which is exactly the same vibe as 2016.
So do they have it in the bag? Or are they more aware now of how easily these things can tip? Could we have a repeat of 2016 all over again? Or have the Democrats worked harder this time because they're not taking anything for granted? Despite many assuming his handling of Covid may see Trump off, I don't think anyone's ready to do any victory laps just yet.