Kate Hawkesby: Will people actually go to the Cook Islands?
Author

Publish Date

Mon, 17 May 2021, 7:21AM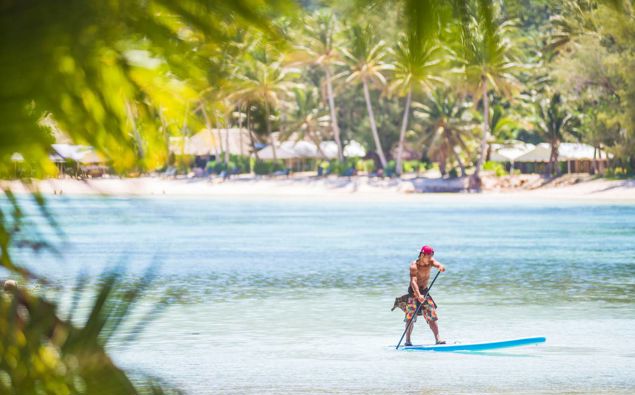 Kate Hawkesby: Will people actually go to the Cook Islands?
Author

Publish Date

Mon, 17 May 2021, 7:21AM
Given the Cooks bubble opens today, I tried out of interest to see if I could book flights to Rarotonga.
You can't. Well not until Saturday anyway, they're fully booked this week.
The first flight out of Auckland doesn't actually go until tomorrow but if you wanted a seat you're out of luck.
And then getting back equally tricky, most flights in the next couple of weeks are full too.
So, I take this as a very good sign, given the trans-Tasman bubble's been accused of being a bit slow.
Does this mean we're more keen to lie on a beach and sip cocktails than we are to hop over to Sydney and peruse the Westfield Mall? Obviously, a lot of us want a holiday and a bit of a relax.
And to be fair, the island pictures do look incredibly alluring. I would've thought weather might put people off at the moment, bit prone to be a bit windy at this time of year? They say October - November is the best time to go weather-wise, but hey 25 degrees in winter is 25 degrees and clearly, a lot of Kiwis are opting for a bit of that action. They can't be Aucklanders though because we are currently experiencing such a ridiculously warm Autumn, it's still blue skies and 20 plus highs.
But no one's serving us cocktails poolside, so I get it. I imagine everyone around the pool though is a fellow Kiwi, which is perhaps not a thrill for Kiwis, but so great for Cook Islanders desperate for this level of interest and support. I mean not all Cook Islanders, as we know, wanted the bubble open, there's still a wee bit of worry and trepidation there from some.
But the majority understand the value and importance of money flowing into the economy and spreading around beyond just the tourism sector. So let's hope no outbreaks, no lockdowns for travellers or sudden 'pauses' to the flights. It's clearly a risk people are prepared to take at the moment. The Cooks isn't vaccinated yet of course, their vaccine rollout starts Wednesday, so in a couple of days time.
It's expected to take six to eight weeks to vaccinate everybody. So by the July school hols, everyone in the Cooks should be vaccinated. Sadly we won't be able to say the same for us at that point, but we will at least be starting our general rollout by then. So it'll be interesting to measure the success of this bubble compared to the Australia one won't it. And whether, like Aussie, it gets a big puff of wind early on, but then dies out a bit.
Airfares to Rarotonga are anywhere from 3 to 600 one way, and flights don't look like they're freeing up until the end of June. So it's pricier to get there than Australia, but that's probably because there are fewer flights available. So if you've got a spare few thousand dollars up your sleeve, Cooks might be your go-to.. if you want to lie in the sun, sit on a beach, snorkel and sip Sundowners. Sounds tempting.