Kate Hawkesby: Why we still need the Pride Parade
Author

Section

Publish Date

Friday, 7 December 2018, 8:03a.m.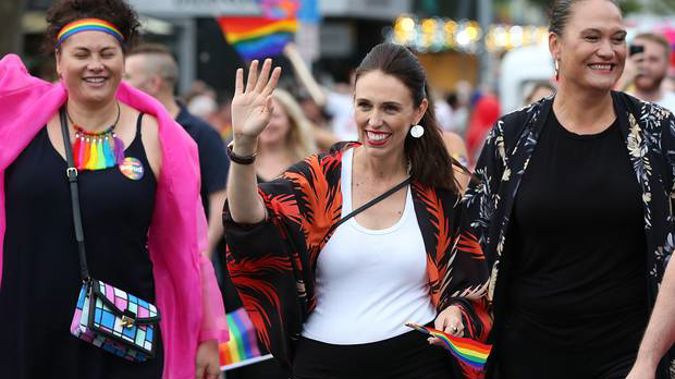 Last night another heated public meeting for Auckland's pride parade community, in a bid to force a vote of no confidence in the Board, after it banned uniformed Police from the parade.
There's been a month-long rift ever since, with deep divisions in the LGBTI+ community, sponsors pulling out, the Police refusing to attend, the Defence Force refusing to attend.
In short, it's been a shambles.
This decision to ban Police from marching in uniform was made by the Board based on concerns some members of the rainbow community had raised in regards to their treatment by police.
But the ban only sparked discord and angst.
The meeting last night saw a no-confidence motion defeated 325 votes to 273.
The Board stays, just 52 votes in it. The rainbow community still appears split.
So why, when a decision sparks this much controversy, do you not back down from it?
The other perplexing part of all this is how we got here in the first place. It's an annual event attended by thousands with great coverage and support from around the country.
I'd also argue it's still a very necessary thing to have, because like it or not, the reality is even here in 2018, that it's still often a tough road for members of the LGBTI+ community.
We are sadly not free of bias or discrimination or abuse towards the rainbow community yet. So an event like this sheds light and brings much needed positive affirmations.
If it helps even one young person struggling with their sexuality, then I'm all for it.
Which makes this whole debacle around it even more bizarre, that a community so dedicated to inclusiveness, wanted to be so exclusive.
And not just in starting to ban certain people from wearing certain things but there were also murmurings that mainstream media shouldn't be allowed to comment on the controversy.
That only those inside the community should be able to weigh in, that it should be a matter just for them.
Well while it is a matter for them, when you're seeking that much coverage, sponsorship and support for an event you have openly made part of the wider community, then you can't really back peddle when it suits and say - no, no one else can comment now.
So I'm not sure where to next for the Pride Parade, but I hope it gets better from here.