Kate Hawkesby: Who I think should replace Judith Collins
Author

Publish Date

Fri, 26 Nov 2021, 10:25AM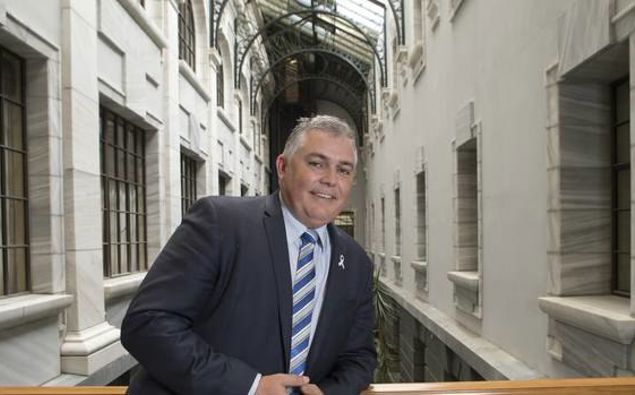 Follow the podcast on
Kate Hawkesby: Who I think should replace Judith Collins
Author

Publish Date

Fri, 26 Nov 2021, 10:25AM
Who'd be in politics, eh? I mean talk about brutal.  
How do they just keep getting knocked over and get back up again. It's so so tough. I don't know what came over Judith, apart from obvious desperation and I actually feel a great deal of sympathy for her; she clearly felt so backed into a corner she lost all perspective. And I don't know whose advising her anymore or if anyone did, but it goes to show how important the team around you is, the perspective, the depth of talent needed. 
And that's what worries me going forward. I think a reheated Simon 2.0 is just Simon again but at a different time. There's nothing that leaps out at me to say he's morphed into a considered strategic and smart team player. He still seems unable to hold his cards close to his chest, keep his cool, look considered and elder statesman like. He's more relaxed, for sure, but I don't know that's enough to lead this motley crew and rein them in as much as they clearly need to be reined in. 
Then there's Luxon. Still new, naïve, learning, unsure, and still not media savvy enough on the hoof. He looks like a guy that's used to being briefed with press statements and sound bites in a corporate office, but when he's door stopped by a reporter with a microphone out in the real world, he looks a bit like possum in headlights. Like it or not, being media savvy is a huge requirement of the job, and he needs work there. Not too much work or you end up looking too scripted, but maybe it's just confidence he needs.  
Also, the media will play up the Christian thing with him because it's an easy hit and the media seem to have it in for anyone exhibiting any sign of a faith. That'll be tough for him to dial down in a way that doesn't alienate him from conservatives, while also not freaking out the mainstream that he's too happy clappy. Bill English got away with his faith I think because he was Catholic, whereas evangelical is a big leap.  
So Luxon's a risk, but then again, they all are. 
Mark Mitchell - by the way, if Mark Mitchell gets it, I just want it on the record that I said way back, at the get go, that Mark could be leadership material and had potential. He's solid, ex Police, tough on crime and justice, fights for the underdog, is genuine, takes the job seriously. He's in it for the right reasons. Whether he's the man to take it all the way for National in 2023 remains to be seen however. 
I wish the women in there were more experienced and up for it. You have some great talent in Erica Stanford and Nicola Willis but I'm not sure leadership's their goal at this stage. And there's something smart about a long game, and with the state National's in, the long game may look the most appealing. 
So, we wait for Tuesday, and all the titbits of leaking between now and then. 
Who knows where this will all end up, all I know is, whoever it is, has got their work cut out for them.