Kate Hawkesby: While we're looking at the fairness of supermarkets, lets look at the freshness
Author

Publish Date

Wed, 18 Nov 2020, 9:46AM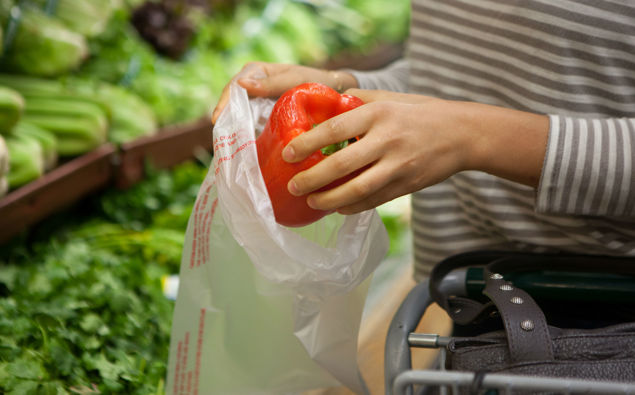 Kate Hawkesby: While we're looking at the fairness of supermarkets, lets look at the freshness
Author

Publish Date

Wed, 18 Nov 2020, 9:46AM
Supermarkets are in the spotlight.. with the Commerce Commission subjecting them to a year long study to check if their prices are fair. They'll also look at whether suppliers get a fair deal.
Given how much we all spend on groceries, fair enough.
They're a big expense and it can feel like that expense gets bigger every time we hit the checkout.
Although I do think a study should be done on the correlation between what you spend when you do the grocery shop alone, versus what you spend when you take the kids. I know my trolley seems exponentially more full when children are in tow sneaking things into it.
My beef with supermarkets though is not the fairness, but the freshness.
And I don't just mean the fruit and vege.. I mean the amount of expired food on the shelves.
A couple of our kids were at the supermarket yesterday.
Among other groceries, they bought a pizza from the chilled deli section, some popcorn, a bag of onions, and a box of muesli bars.
When they got home and unpacked them, the chilled pizza had expired 6 days ago.. and not just a best before but a use by date.. which was 6 days old, the popcorn was best before August 2020.. so 3 months ago, and half the bag of onions were mouldy and rotten. Oh and the museli bars.. they also had an expiry best before date of last week.
So more than half of the groceries they purchased were either old, inedible or rotten.
I suggested they take it all back, but they didn't have time, they hadn't kept a receipt and they figured they'd just queue up again only to have to argue with someone who may or may not refund them anyway. "This is why we do Uber eats", they sighed.
So much for trying to encourage kids to cook and fend for themselves.. tricky when they're put off supermarkets with old stock.
Given this was our local, I called them and asked whether it was usual to have so much old stock on the shelves, and whether they would swap or refund. I was told I would need a receipt, and that if I didn't have one I'd have to come in and speak to the manager about each individual item.. but that the manager wasn't in until tomorrow, I'd have to call first to check he was there.
Whose got the time?
Who can be bothered?
Why is there not fresh stock on the shelves in the first place?
Supermarkets are supposed to be about convenience, not repeat visits to swap out old food for fresh stuff.
So during the Commerce Commission's year long study into the supermarkets over whether they're 'fair'.. I'm wondering if they could also look into whether they're.. 'fresh'.