Kate Hawkesby: Whichever way you vote, just make sure you do
Author

Publish Date

Fri, 16 Oct 2020, 9:59AM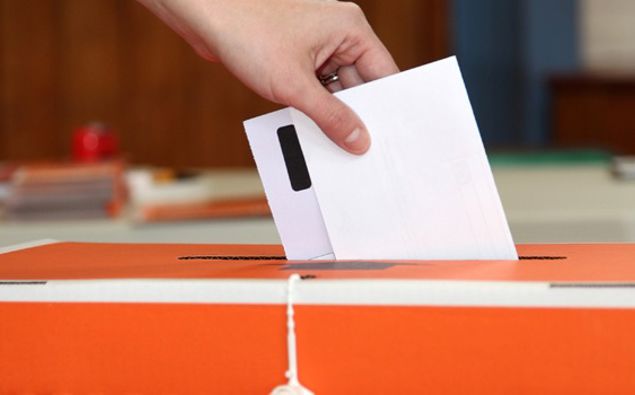 Kate Hawkesby: Whichever way you vote, just make sure you do
Author

Publish Date

Fri, 16 Oct 2020, 9:59AM
As the election campaign wraps up and we head to the polls tomorrow, those of us who haven't already voted should remember how lucky we are we get to do so. Being able to vote in a democratic country and have a democratically elected government is an awesome privilege.
I was interested to read Richard Prebble's take this week on early voters. He warns against early voting; he never does it, he said if your candidate gets arrested you can't take your vote back.
And a lot happens in the last week, just look at this week. The twists and turns have been a wild ride, but perhaps none of that bothers those who voted early who weren't going to move their vote either way?
Could the early voters be older people who were worried about Covid and being too close to people? Or is it enthused new young voters? Having booths in shopping malls and generally more accessible is genius, I hope that affects the final numbers of how many of us show up to cast a ballot. You can't say it's not easy to vote these days.
And according to electoral psychologists, good weather helps, so a sunny days Saturday will affect our mood, make us feel more positive apparently, and we tend to favour incumbent governments when we feel good, so that may play a part.
And then there's the referendums. I'll be more interested in the outcome of those to be honest, particularly cannabis.
I just think we are too young a country to really handle what it is we are voting for here. There is a reason so many countries haven't legalised recreational cannabis. Look at how we handle alcohol in New Zealand, and we want to add normalising and supplying cannabis to the mix?
Plus it just doesn't marry up with our Smokefree goals. We want to be Smokefree, yet have over 400 weed shops round the country with people puffing from every home if they choose to?
And actually the second hand smoke issue, which no one's talking about, is a biggie. Did you know that second hand cannabis smoke is just as physically harmful as tobacco smoke? Plus it has the added effect of temporarily reducing people's clarity and reflexes, according to one report. So that's a choice you're not even making, it's just going to be happening around you. Yuk!
And I worry about our already stretched mental health system – which can barely cope as it is – having the added pressure of all this. So that's an easy no from me, but I'll be fascinated to see what NZ votes for. I think the misinformation that it's about medicinal may be a problem if enough people don't see through that.
But whichever way you vote on Saturday, or whichever way you've already voted, remember how awesome it is that we actually have the privilege to do so. Nothing beats democracy, and we are lucky we get to tick those boxes in the first place.