Kate Hawkesby: Where has the Government's kindness gone?
Author

Publish Date

Thu, 25 Mar 2021, 9:21am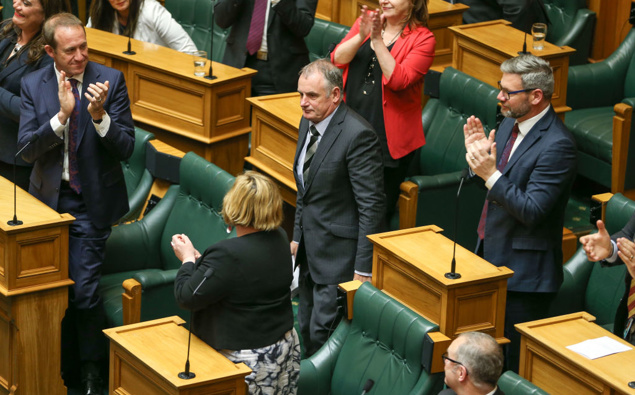 Follow the podcast on
Kate Hawkesby: Where has the Government's kindness gone?
Author

Publish Date

Thu, 25 Mar 2021, 9:21am
I'm wondering where the kindness has gone this week? We've not seen much of it from a government that likes to push the kindness message onto us at every opportunity. This is a government that sticks electronic billboard signs over motorways telling us to be kind. Yet they're seemingly not taking their own advice.
So far this week we've seen Agriculture Minister Damien O'Connor tell the tourist industry not to be so "cocky".. for which he later apologised to Tourism Minister Stuart Nash over, but did not apologise to the industry itself. Industry insiders were upset by the comments, one calling them 'quite shocking'. But O'Connor defended his use of the word cocky, as a "term of endearment".
To double down and defend your name calling is not unique to just one Minister in this government.
Speaker Trevor Mallard has again hit headlines this week after incorrectly calling someone a rapist.. but which we also discover this week, he not only knew wasn't true, but went on to threaten the accused person about. His lawyers wrote to the plaintiffs lawyers refusing to accept any defamation had occurred and saying they'd "defend any claim vigorously" and that the plaintiff's own reputation would be 'the centrepiece of any public proceedings'. So basically, according to National, 'threatening' the plaintiff not to pursue the case.
Bullying and threatening someone you know you've falsely accused, continuing to fight the case for 18 months, knowing you're wrong, and only to then having to apologise, after costing the taxpayer more than $300,000, are you kidding? And you arrogantly expect to keep your role as Speaker of the House? How is this possible in a civilised society far less the seat of power in our country?
National say Mallard's not fit to be speaker, but Ardern's backing him. Of course she is, they're mates, so despite this grotesque behaviour, he'll keep his plum job. No accountability, and certainly no kindness.
So how do we reconcile the behaviours and attitudes here? How long does this government think it can play these games with people? When does the pretending stop? We all know that the key to effective communication is authenticity. And it's something Richard Prebble picked up on and wrote about in the Herald yesterday. He said of the PM's smile, the bigger it is in response to a question, the more uncertain she is of the answer. Her catch phrases are scripted, workshopped and learnt.
It makes people question who the real leader is. Prebble says, 'Is the leader who told us all to be kind the real Jacinda? Or is the Prime Minister who deflected criticism by blaming the lockdown on a polytech student the real Jacinda?'
It feels like this week we're getting a clearer picture of who this government really is.