Kate Hawkesby: When do we give up on public transport?
Author

Publish Date

Thu, 9 Nov 2023, 8:48AM
Follow the podcast on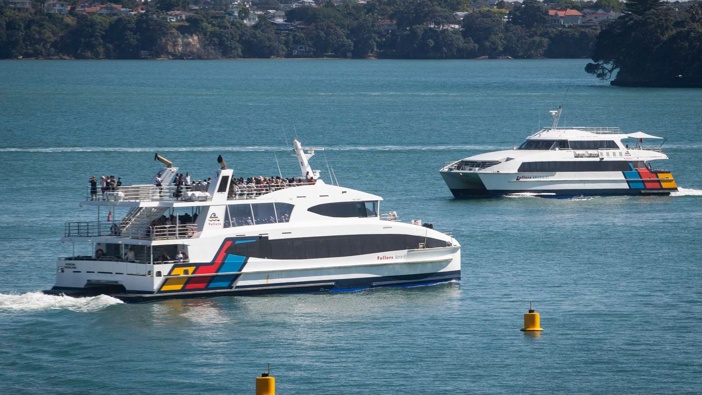 Kate Hawkesby: When do we give up on public transport?
Author

Publish Date

Thu, 9 Nov 2023, 8:48AM
I am just wondering at what point we give up on trying to get anywhere by ferry in this country?
If you're an Aucklander, or a visitor to Auckland, you know the Waiheke Island Fullers ferry service is unreliable, often fraught with maintenance, or staffing or scheduling issues. Locals who regularly commute on and off the island by and large hate it – but they're trapped as Fuller's has had a monopoly and been their only means to get across the Gulf... up until now, with a new player in town. And God speed to Island Direct that they can make a go of it, get well patronized, and give Fullers a run for their money. But for years now, Fullers has been it and it's been a rubbish service.
Then we have the Cook Strait ferries. I mean, where do we start? Who would take the gamble of getting on board one of those ferries and expecting that you'd actually get to your destination?  The interislander ferries are notorious, and then just yesterday, we see the reports that "a Bluebridge Cook Strait ferry had to turn back after it hit a wharf as it was leaving Wellington."  
How does a professional operation whose job is solely to get passengers from wharf to wharf, actually smack into the wharf? So that whacked the wharf and now has a dent in the hull and a hole. A tired and old fleet of ferries doesn't help, but as reported back in April this year, under the headline, 'Chaos on the Cook Strait', "there's been a decades long history of things going wrong here. 
So how is our infrastructure and maintenance so dire? Why has not enough proactive investment been done? It feels like our approach in this country is wait until stuff breaks, and people are leaping up and down, until you do something about it. That's certainly how it's been with the roads too.  
But if you look at public transport in general in this country, we've got buses that are unreliable, have a lack of patronage, routes being cut, delays, driver shortages.. all of that only serves to put people off. Then we've got violence at bus stops, vandalism, that's before we get to the trains. They're in the same category as the buses, often whole routes cancelled, trains not showing up, unsavoury behaviour on trains, a lack of any general kind of professional service.  
Just yesterday somebody texted me about their experience on a bus where the driver was asked to concentrate on the road instead of looking in a bag taking their eyes off their driving, and the driver took umbrage and stopped the bus and started yelling at the passenger to get off. When the passenger refused to, the driver then sped up, driving recklessly trying to intimidate the passenger. They said why would anyone put their life in the hands of a lunatic like that?  
Now I'm sure for every lunatic bus driver there's a great one too, but the point is we need consistency. We need buses, trains, and ferries to work, be on time, run to schedule, not crash, for there to be consistency among drivers and for passengers to want to use public transport. Otherwise, we're never getting out of our cars are we. 
Take your Radio, Podcasts and Music with you