Kate Hawkesby: When did we get so grumpy at the supermarket?
Author

Publish Date

Wed, 12 May 2021, 12:44PM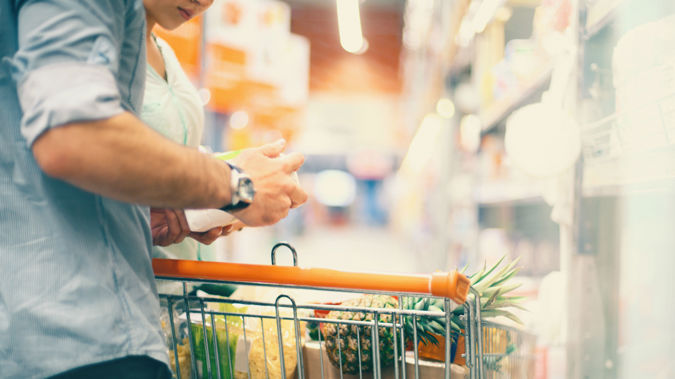 Kate Hawkesby: When did we get so grumpy at the supermarket?
Author

Publish Date

Wed, 12 May 2021, 12:44PM
I took my life into my hands yesterday, and went to the supermarket.
And as I looked around at the supermarket workers slaving away in there probably on minimum wage, I thought, who'd take on this job these days?
Undervalued, probably over worked, and now, allegedly risking their lives. I mean who expects that when you sign up for a supermarket job?
And it's not the supermarkets fault, the supermarkets seem well oiled machines, there are good people working in them doing their best to look after their staff, but the nature of the beast appears to be that supermarket workers are just targets for abuse from the public.
Verbally, physically, and now even stabbing victims.
So, they're looking at body cameras for Countdown workers now. I mean what is the world coming to?
According to one report, General Manager of safety at Countdown Kiri Hannifan, said "the abuse Countdown staff across the country receive on a daily basis keeps her up at night."
She said they have assaults against their team members every day and "it's got significantly worse since the level 4 lockdown last year," where she said they "saw a 600 percent increase in violence towards staff."
And these aren't just a few grumpy customers having a go about where to find the peanut butter, this is serious abuse.
"Threats to kill, threats of abuse," she says, it's "absolutely gut-wrenching and very painful."
Can you imagine how worrying that is for staff and their families and their managers?
Countdown has been working with police for the last two years on how to improve safety, and now body cameras are being looked at.
They're already being trialled in Australia to good success, given they record verbal abuse and catch some of the incidents on camera, it's deterring assaults and de-escalating conflict.
But can you believe we are actually talking about this here in New Zealand?
Body cameras on Countdown staff?
They don't get paid danger money, they didn't sign up to work in a prison or be on some kind of dangerous front line, they're just processing groceries and stacking shelves.
So, how are they the targets of so much abuse?
Countdown's Kiri Hannifan wants to remind the public that these people have families, that they're valued members of society and don't deserve this level of abuse.
But it beggars belief she even has to say that, to remind us that they're real people?
What's wrong with us if we think supermarket staff are just punching bags?
Let's hope this awful Dunedin incident was indeed just a random one-off attack and that supermarket staff don't have to be paranoid about crime unfolding during their shift.
Because we seriously have to question what on earth is wrong with us, if we think supermarket workers are somehow less valuable people than anyone else.