Kate Hawkesby: What I have learned from my "salmon activism"
Author

Publish Date

Tue, 13 Apr 2021, 9:55am
Follow the podcast on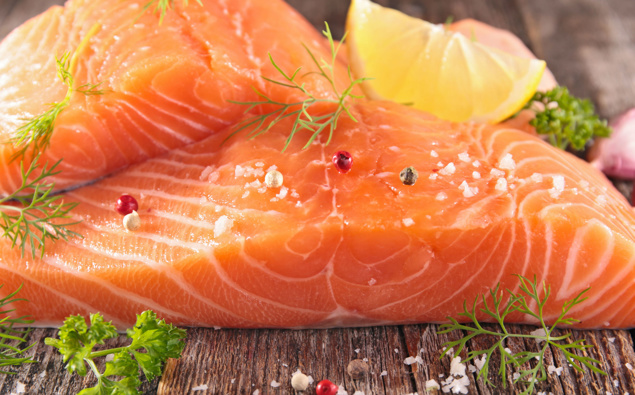 Kate Hawkesby: What I have learned from my "salmon activism"
Author

Publish Date

Tue, 13 Apr 2021, 9:55am
Dipping my toe into my pseudo 'salmon activism' as my husband sarcastically calls it, has been an interesting saga. This is all off the back of that Seaspiracy documentary on Netflix which I almost regret watching at this point. And actually the retractions have begun on that - parts of the doco are already having to be removed and edited out due to inaccuracy, so really, did I even need to wind myself up about not eating fish - as the doco suggests, in the first place?
I wrote as you know, to my salmon supplier, Aquaculture NZ also got involved, they came on the show yesterday to answer some of my questions on salmon. I've read Consumer Institute reports on it, I've read the counter arguments to Seaspiracy.
I wondered aloud how I'd ever eat salmon again – having seen how some salmon are farmed around the world.
Thankfully, I've been reassured we have a much cleaner better experience with our fisheries here.
But here's my latest update for you.. the Vegan Society has been in touch. They wanted to extend a welcome to me. They wanted to reassure me of all the food available for vegans, they recommended I sign up for their 21 day vegan challenge , they offered to send emails with tips, shopping advice, dinner recipes and meal plans.
They asked if I'd like to join their Facebook mentorship programme. They even offered one on one support. They talked about my motivation for veganism – doing it for the planet, (which FYI is apparently the right reason). They pointed out that given I live in Auckland there's a plethora of vegan restaurants and eateries available to me, and they reassured me I can still enjoy eating out with my meat eating husband and my 'omni' friends. I had to look up what an 'omni friend' is. There were a lot of sexual definitions there but I figured they meant 'omnivore', which is of course people who eat everything.
Anyway here's the thing. I'm not turning into a vegan. I am easily affected by animals being slaughtered and I'll admit I was thrown by Cowspiracy, Seaspiracy, and any other 'spiracy' documentary that tries to tell us what we eat is bad. The chicken one put me off chicken too. But committing to veganism is huge and feels like a fulltime job, and though I eat very little meat by choice, I don't know if I'm ready to dive headfirst into a lifetime of grains and nuts. And finding various ways to make said grains and nuts endlessly palatable. And cooking three different dinners does not appeal – one for my husband, one for the kids, one for the Vegan.
I'm not trying to upset any vegans here, I'm not hunting down salmon farmers either, I'm not putting stickers saying 'murderer' on frozen meat at the supermarket. I'm not making any huge life choices and changes right now. I'm politely declining the Vegan Society's offer, and I think I'll bow out of my foray into opinions on food. It's less controversial  to just upset people with my opinions on Meghan Markle.
Honestly, who knew food.. could be such a can of worms?