Kate Hawkesby: What a gut punch for the hotel industry these cases are
Author

Publish Date

Thu, 28 Jan 2021, 8:37AM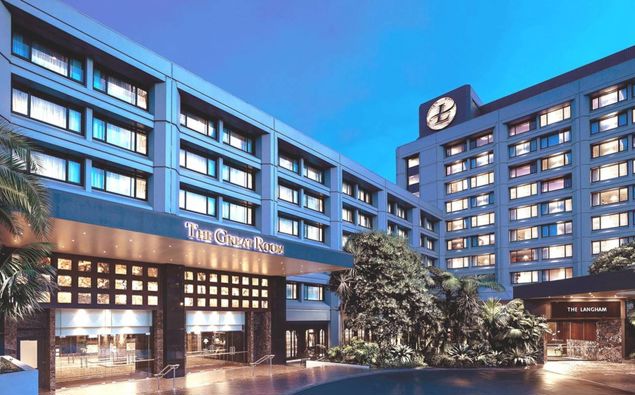 Kate Hawkesby: What a gut punch for the hotel industry these cases are
Author

Publish Date

Thu, 28 Jan 2021, 8:37AM
I can imagine what a gut punch yesterday's news from the PM about the border potentially being shut for the rest of the year, must have been for the tourist industry.
Hotels in particular, they're really struggling with 'occupancy below break even levels' according to one report.
How long it takes the sector to recover at this rate is anyone's guess. How long is the world shut off for? How long are borders closed? How long is this nightmare hanging around?
I would've thought it's an opposite story for the quarantine hotels. The government taking up 100 percent occupancy and paying the bill must be a huge boost and there must be savings in having limited staff numbers and wages to pay, while you're being propped up by the defence force, security guards, nurses and other government supplied workers.
But it's the long term recovery that will be interesting for the quarantine hotels – have they damaged their brand too much by being an isolation hotel? Will they burn off some of their loyal customer base who've not been able to access their services while they've been a quarantine facility? Have they had to let go staff that they won't be able to get back? Only time will tell.
But for hotels who don't have the boost of being propped up as an isolation facility, now's the time the rubber will be hitting the road for them. Peak holiday season and empty rooms. I was reading in the Herald that according to the Hotel Council Aotearoa, this is the time of the year that "hotels would normally have been running at 90 per cent occupancy, but across the board, it's fallen to 50 per cent .." The HCA says, "there're more than 300 hotels with 30 rooms or more throughout the country and it's hard to speculate how many wouldn't make it through, given different ownership models and levels of debt." They also made the point that maintenance, insurance costs, rates, utilities and expenses continue, despite the lack of income.
This new Hotel Council Aotearoa says it's going to lobby the government on behalf of its members, but I don't hold out much hope of them getting much of a response. Even though they point out "the time is right for Government to start formulating policy in a strategic and considered way for the benefit of hotels and our tourism sector.." it's not an easy problem to fix. And with no firm dates around borders opening, much of this is still a guessing game.
I mean we're all doing our bit, we're travelling domestically, we're trying to spend locally, but just ask Queenstown, it's still nowhere near what international visitors would spend or do. So we're a long way off being back to normal, and no one will be feeling this more acutely right now than our tourism and hotel sector.