Kate Hawkesby: We were warned emergency housing would create more crime
Author

Publish Date

Tue, 17 Aug 2021, 11:53AM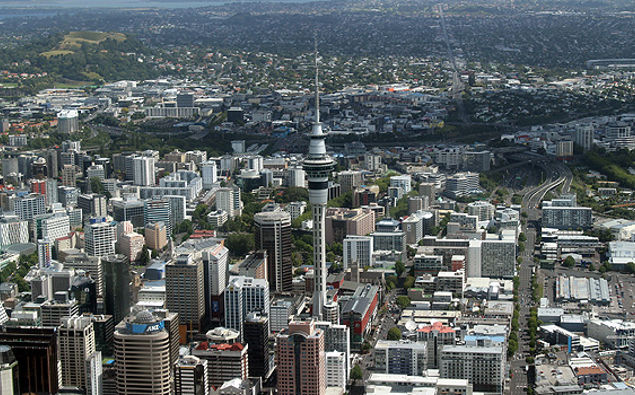 Kate Hawkesby: We were warned emergency housing would create more crime
Author

Publish Date

Tue, 17 Aug 2021, 11:53AM
It's never feels good to read about crime stats, especially when they're getting as bad as they are in our CBDs, but even more so when it's entirely preventable.
"More than 1000 people have been assaulted in Auckland's CBD this year, many of whom have been randomly punched by strangers while enjoying a night out on the town," according to the Herald.
It reported new Police stats showing a sharp rise in violent crime in Auckland's city centre.
"A 63 per cent increase in assaults for the first five months of this year, compared with the same period in 2019."
Basically a night in town these days could mean a night in hospital.
We shouldn't blithely accept this kind of thing as – oh well, times have changed.
We should be safe in our cities, people should be able to go out at night and not end up at A&E.
Of course, one of the factors is the scale up of inner city emergency housing and with that, an increase in anti-social behaviour.
What worries me though is that it's not just our CBDs; smaller, more localised shopping precincts are seeing a crime surge too.
Head of the Newmarket Business Association, Mark Knoff-Thomas, warned a year ago about a 'Covid crime wave' with "anti-social behaviour on an upwards trajectory," he said, "retail theft was increasing" along with threatening behaviour.
Well, he's written again this week that a year on, he's "sad to report it's only gotten worse".
He says Police "are run ragged with no additional backup to deal with the smaller stuff."
According to Knoff-Thomas, the smaller stuff is things like retail assistants getting randomly punched in the face, people defecating on busy footpaths in broad daylight, youths threatening retailers, stores getting robbed.
What's frustrating is that he warned of this a year ago, and now things have only gotten worse.
He says we need "a more holistic, cohesive approach across multiple government agencies, development of the next step of emergency housing – not leaving people in motels forever," and he's right, there needs to be a plan.
Because in the interim businesses, shoppers, families and school students, are getting victimised on their own local streets.
In fact it is the businesses that are carrying much of the load here in a vacuum of government interest.
They're funding CCTV, street patrols, graffiti removal and more.
But their resources are finite, and really how much of their time and money should be taken up with this stuff?
Knoff-Thomas says what's happening across NZ right now is "a slow degradation of our way of life," and we need it addressed at a national level.
As he says, "whether you're politically left, right or centre, every New Zealander should be able to enjoy a basic level of safety."
And that's hard to argue with isn't it?