Kate Hawkesby: We need to keep asking questions about the Govt's Covid response
Author

Publish Date

Tue, 2 Mar 2021, 9:43am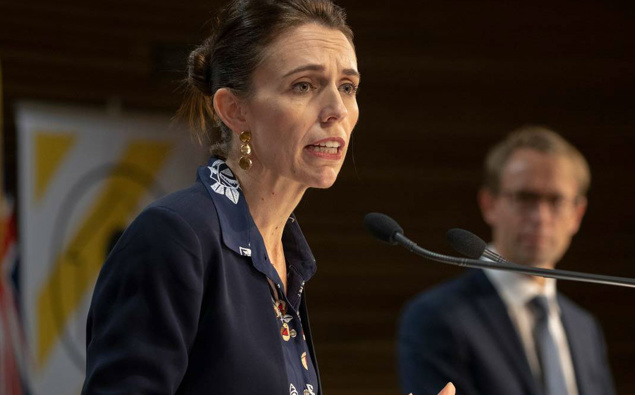 Follow the podcast on
Kate Hawkesby: We need to keep asking questions about the Govt's Covid response
Author

Publish Date

Tue, 2 Mar 2021, 9:43am
There're lots of people I feel bad for during a lockdown, business owners, vulnerable people, women in domestic violence situations, elderly, those who're anxious. And even parents who're faced with home schooling or supervising online learning.
Yes teachers can set up virtual tasks, but the work has to be overseen by parents, stressed children out of their classroom environment have to be managed by parents, and for parents of even littler children, it's a whole different juggle.
It's tough on healthworkers who're at the forefront of all this, dealing with the spike in testing demands, the surge of Healthline calls, the anxious people trying to get to their GP's. It's tough on the events industry, all the lost and cancelled opportunities, money and experiences. The chilling effect it has on people planning events. Tough on sports teams too, tough on Hospo, tough on people now stuck in Auckland unable to visit sick relatives out of town. There're so many reasons a lockdown is tough, and so many people affected by it, and that's before we even get to the eye watering cost of it all to our economy.
Which is why I have zero time for the glib and largely selfish people who say, "oh it is what it is".. or, "I love lockdown". Well yes, staying at home might be lovely for certain people in nice homes with good food and good people and good facilities around them and no cares or responsibilities. They may not be personally suffering any ill effects of a closed business or a cancelled wedding, but we've got to think beyond ourselves. This affects all of us. Whether you want to take it at face value and think it's no big deal or not.
It affects your ability to operate in a functioning society. These closed businesses are the same ones paying taxes to keep your local hospital running. They're the same ones that may employ your children or grandchildren one day. The society we live in depends on progress, construction, roads and houses being built, trucks getting through, businesses open not closed.
We also have a duty in a democratic society to hold our elected leaders to account. To ask questions, to wrap some critical thought around what we're being told, and how our livelihoods are being managed. Albert Einstein said, 'the important thing is not to stop questioning'. Yet many are happy to swallow and then parrot back the 'be kind' message, that does not a pandemic response make.
We've got to be gutsier, more ambitious for our nation, more demanding of our paid political representatives, more hopeful for our country. Progress is not made by people sitting on their hands, accepting status quo, and not asking questions. If we switch the brain off, sit around baking banana bread, and shrugging, 'it is what it is'.. we've given up.
Diamonds are made under pressure, let's apply some.