Kate Hawkesby: We had so long to plan for RATs, how are we still cocking this up?
Author

Publish Date

Thu, 24 Feb 2022, 8:07am
Follow the podcast on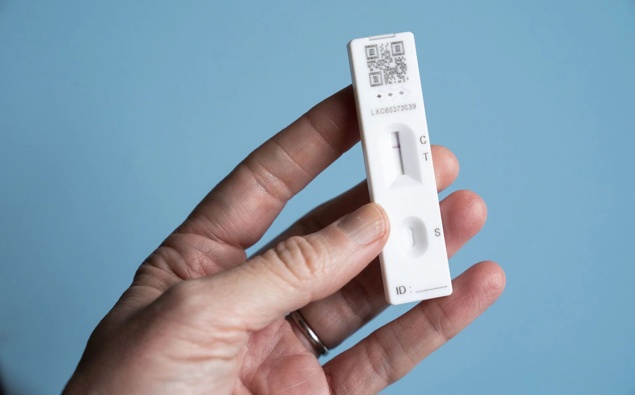 Kate Hawkesby: We had so long to plan for RATs, how are we still cocking this up?
Author

Publish Date

Thu, 24 Feb 2022, 8:07am
The testing thing is doing my head in.  
The lack of preparedness, the lack of enough RATS, the queues, the delay on results, absolute cluster.  
Then we've got the crazy isolation rules – so many people down and out having to isolate. I mean you know when Auckland's iconic Ponsonby Road restaurant Prego has to close due to no staff that's it's end times. I mean that's surely the final straw for many Aucklanders.  
And it's not just them actually - a bunch of Auckland restaurants have been hit so hard they have to close the doors for now. 
I'm not sure how bad it has to get for this Government to adapt, evolve, shift strategies and accept they could do this better? 
They seem disconnected from all reality. 
Here's the absolute gut punch on all this. Students and workers are being told to isolate in their droves, and not come back until they can prove a negative test. Problem is, when and where are they getting that test? Queues for PCR's go round the block and then some – you're waiting hours – even if you manage to get one, which is unlikely, you're then even more unlikely to actually get the result. There's a 5 or more days lag on results coming back – the labs have confirmed they're overwhelmed, they can't do it, they're at capacity, game over. 
Some tests that are sitting there may never see a result. So, what's your alternative? It's what we should have had months ago - RATs. 
Can you get one of those? Again, unlikely. You'd have to be an essential or critical worker, or part of the health workforce to be automatically supplied one. If you're just a regular nobody like most of us, you're going to struggle. They're not being handed out quite as generously as the Government would have you believe, it's not as simple as they say. 
You're either queuing for hours to get one from a testing station, or you're buying one on the black market or illegally importing them because the Government's somehow against people taking responsibility for themselves. 
In trying to be a responsible citizen and take care of my family, I tried to buy RATS. Felt like a criminal in doing so. It's bordering on a covert operation, akin to importing nuclear weapons for goodness sake. Why? Why are we being treated like children – or worse – criminals – in this country, for trying to solve our own problems?  
My extended family and friends are dropping like flies as close contacts or positive cases and I can tell you out of about 20 of them, just 2 have been contacted by the Ministry of Health to confirm test results and instructions.  
You're basically left to your own devices anyway so why not let us all have open access to RAT's and be done with it? There's so much confusion out there, it's like the Wild West. And that's before we get to all the parents fed up with kids at home isolating as close contacts which means they're off work too, all waiting to be able to show a test result they either can't get a test for, or won't get a result to. 
We had so long to plan for this, so many months to watch it unfold elsewhere .. how are we still cocking this up?