Kate Hawkesby: We are in a chaotic shambles
Author

Publish Date

Fri, 18 Feb 2022, 8:02am
Follow the podcast on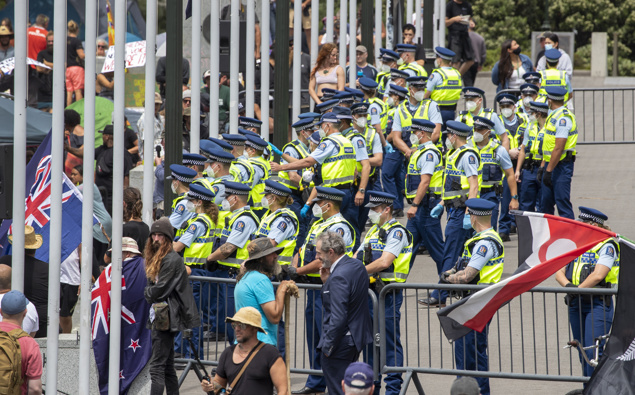 Kate Hawkesby: We are in a chaotic shambles
Author

Publish Date

Fri, 18 Feb 2022, 8:02am
A "chaotic shambles" is how one reporter this week described the Government's RAT kit rollout for critical workers - and that sums up the week really - if not the whole pandemic, let's be honest. 
We've got a cumbersome and clunky critical worker RAT kit rollout requiring businesses to register with six forms of ID.  
Six.  
Set up systems in their workplace to manage this, get hold of the RATs and be clear on the rules. Which, speaking of rules – they keep changing, you get a conflicting message every time you call – even the Ministry seems unclear on what exactly the rules are.  
That's if you can get hold of the Ministry. I know of someone who called the Covid line – they were 146th and then 94th in line, on two separate calls. That's a system not coping – a chaotic shambles indeed. 
I also know of someone whose child was unwell, she took him for a Covid test. Four days later there was still no result. He felt fine and wanted to return to school but she needed to check his test result. No answers, no one knew, conflicting advice from the Healthline, so after him, his parents and their 4 other children had all isolated, she decided in the absence of any answers or results, he could return to school. 
When she followed up through her own contacts in the health sector where his test had gone and why no result, she was told he was positive - and she'd be officially notified by Public Health. She contacted the Ministry of Health, rang the Healthline multiple times asking for advice on isolation times, contacts, testing procedures, she was given four completely different and conflicting pieces of information. 
She is still yet to be officially notified her son tested positive - Chaotic shambles. 
She is not alone.  
The disorganization of the Government not ordering RAT's early enough means we don't have enough of them for critical workers like schools to be able to use them. School students and teachers are now dropping like flies. It's frustrating for them and for parents – and it beggars belief the Ministry still says – "we want kids in school" when their own incompetence appears to be preventing that from happening. 
Then there's the protest, an invisible PM, a government running for the hills, a Police force inept – full of threats they don't deliver on – as we enter day 11 of this occupation, the crowd just continues to swell. Disturbingly, the Police Association Head said yesterday he reckons the protestors could still be occupying Parliament's grounds in 3 months' time.  
Russell Coutts is joining them - the protestors seem more organised than both the Police and the Government. 
Then there's the College Sport fiasco with sports teams telling kids they can't play unless they're vaccinated – the Ministry saying that's wrong, it's not true, but the Ministry's not prepared to do anything about it – they're putting it back on parents to "contact their schools and tell them that's not right".  
Are you kidding? That was Chris Hipkins' official advice. 
Day 11 of the protest, year 3 of the pandemic, week one of our Omicron surge, and look at the state of us.
Chaotic Shambles.