Kate Hawkesby: U-turn to bring Fiji Covid patient to NZ is a political decision
Author

Publish Date

Fri, 30 Jul 2021, 8:42AM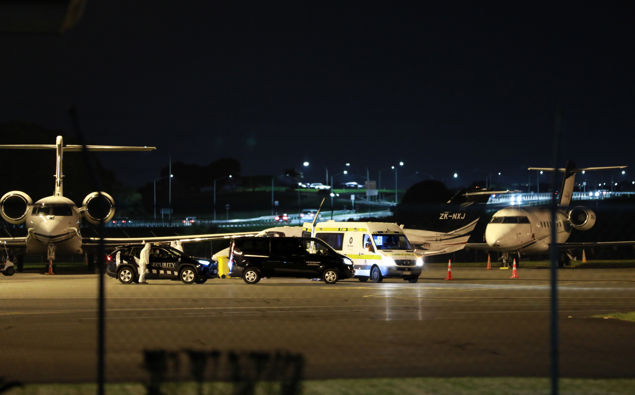 Kate Hawkesby: U-turn to bring Fiji Covid patient to NZ is a political decision
Author

Publish Date

Fri, 30 Jul 2021, 8:42AM
What we've seen with the transfer of this Covid patient from Fiji is very simple. It's not a medical decision, it's a political one.
The medical decision was made by the DHBs, the Director of Health, the Ministry of Health. The medical decision was no.
But then politics got involved. Helen Clark, it's widely asserted, (and she hasn't denied it), stepped in, the UN stepped in, pressure was applied, and voila, change of plan.
This is an embarrassing flip flop.
The request was initially declined on clinical grounds, following advice from three Intensive Care Units at Auckland's major hospitals.
But hang on, suddenly we have room.
Don't forget, our ICU and hospital staff have been flat out dealing with this RSV outbreak, which has swamped hospitals right around the country.
They've been absolutely stretched; you can see why they said no.
But now, the Covid patient who we were categorically told was not coming, is sitting in Middlemore hospital after a 'change of plan.'
The medics are mad, they're apparently furious about this, they don't want a Delta patient in our ICU, but they've been over ruled.
There is so much to unpack here, so many questions.
Firstly, what's this costing? A Medevac plane out of Fiji, health workers in Hazmat suits at the airport to meet her, the transfer to Middlemore, the ICU stay.
Have they had to clear out ICU for this person? Is our ICU resourced well enough for this?
What's the knock on effect of this? What's the infection prevention and isolation plan?
On top of that, let's look at what this says.
The message being sent here is - nudge nudge wink wink, it's not what you know, it's who you know, or in this case, who you are.
You get priority treatment for Covid if you have a job at the UN.
Everyone else in Fiji who's suffering, sorry.
And let's not forget the mess Fiji's in right now with all this.
Dr Colin Tukuitonga, an associate professor of Public health says this is a dreadful decision.
He says it's putting us at unnecessary risk, he says we're playing with fire. He also points out that this sets a dangerous precedent, as many other patients who were seriously ill and in fact have died, were not granted the option of treatment in NZ.
But let's get to what this is really all about, because we know there's always the story we're being told, and the real story.
Who do we know who's working on our international image of kindness, and who wants a job at the UN?
It's that simple; a Prime Minister, who wants a job at the UN, is not saying no to the UN.