Kate Hawkesby: Turns out we're not good when it comes to dating
Author

Publish Date

Wed, 18 May 2022, 7:18am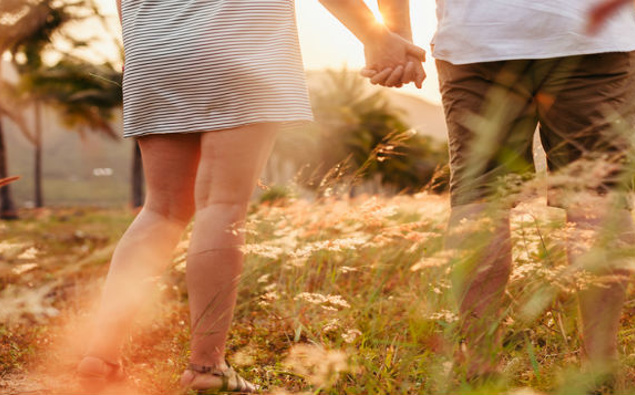 Follow the podcast on
Kate Hawkesby: Turns out we're not good when it comes to dating
Author

Publish Date

Wed, 18 May 2022, 7:18am
This time yesterday I was talking about divorce – not mine, but whether or not we were collectively as a voting public slowly divorcing ourselves from this government or not. Well today I'm talking marriage. Again, not mine, but why science says that according to data, we are not dating properly.. or dating to marry. 
I only know this because Glenn shoved this piece of research in my face yesterday and so I thought I'd share it with you. It's the kind of research dating websites live for. Everyone wants to know the key to a happy relationship or the key to finding the perfect mate – but turns out we do a lot of it wrong. It's not as simplistic as we think it should be.
For example, you'd think having similar values, preferences and being of similar demographics like age, stage, education or status, might be an obvious road to happy co-existence.. but that's not true. 
Data surprisingly showed that happy relationships are unpredictable – they have very little to do with any of that stuff. In fact the variables that predict a couple's happiness are surprisingly small. And here's the irony – the stuff you may look for in a dating scenario, is not the stuff long term happy couples claimed made them any happier in their long terms relationships.
So for example, people on dating websites are looking for a lot of aesthetics.. attractiveness, success, a good occupation, similarities to oneself, ethnicity, and when it comes to women looking for men – height apparently. Yet long term happy couples reported none of those things correlated with their enduring relationship happiness. So the researchers concluded that in fact, "in the dating market, people compete ferociously for mates with qualities that do not increase one's chances of romantic happiness." 
They refer to those qualities dating singles are looking for as 'shiny qualities that immediately grab our attention,' but actually make no difference to our long term happiness. In other words, romantic partners we might desire may not actually be that good for us long term. And bear in mind, on the list of desirable attributes daters look for alongside height or attractiveness, are also 'people with sexy names and people who may share our initials.'
It doesn't get wackier than that, surely?
So if that short term shallow stuff is tricking us into thinking it's true love, when it's not going to be, then what does make for a happy long term relationship? Well, I'd say of course in my very unscientific opinion – marry your best friend. But the researchers say actually in order to find happiness inside our relationships, we need to find happiness firstly outside of the relationship too. 
So our pre-existing mental state is what drives our mental state inside relationship.
Apparently, if we are someone who'd say our life was happy single, then we're more likely to say we're happy inside a relationship too. So if you're wondering if your relationship's a long term happy one, apparently, the question is not – are you happy as a couple, but, are you happy with yourself?