Kate Hawkesby: Turns out people do want to return to cruise ships
Author

Publish Date

Tue, 2 Aug 2022, 10:41am
Follow the podcast on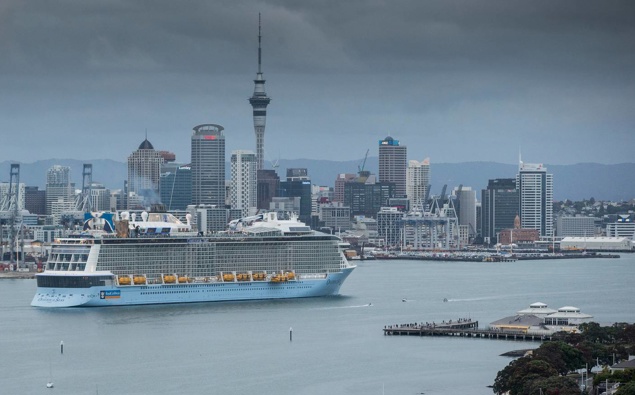 Kate Hawkesby: Turns out people do want to return to cruise ships
Author

Publish Date

Tue, 2 Aug 2022, 10:41am
I mentioned yesterday, with the return of cruise ships to our now fully open border, who'd be game enough to get on a cruise? The horror of those ships stuck like floating prisons when in the early days of Covid people got stuck on them unable to move. I thought that might put people off for life. 
But, apparently not. I was inundated with messages from people already back out cruising, not only that, they're loving it. And so far so good, touch wood. It's been drama free.
I mean there was that cruise ship Coral Princess, last month in Brisbane, which got hit with a Covid outbreak. They had to offer up refunds to passengers after the ship was held in Sydney while the two thousand odd passengers had to choose whether to disembark, while positive cases had to isolate on board.
Cruise aborted. And surely after two years of a pandemic and no cruising, that's just the worst luck ever.
I'm not sure any of those passengers would be back. But the people that are into it, love it, they're devout about it.
I thought it was largely for old people, but then my cousin whose in her 40's has just done one, she loved it.
My parents are hard core cruisers, the first thing they booked post-pandemic was a cruise. It didn't bother them at all the thought of being tucked up at sea on a boat with thousands of other people, they weren't remotely worried about Covid. 
This surprised me, because I can't think of anything worse than a cruise ship being the place you end up getting it.
So far so good though, touch wood again, they say temperatures are taken every morning, masks are worn on all forms of transport between destinations like tenders or buses, and no unvaxxed passengers are allowed on board. So far they've kept the cruise Covid-free.
But on top of that, no one's talking about Covid overseas anymore, which hopefully we're getting to the place of here, where it's just not front of mind anymore. 
No one talks about Covid abroad because no one is thinking about Covid, in fact I was surprised they're even bothering with masks, given most places overseas appeared to have ditched them.
Which makes me wonder what cruise passengers here must be thinking this month, when they start disembarking and coming back into mask land. They're quite possibly going to be bemused by it but find themselves having to comply with it when and if retailers or tourist operators remind them of our 'Orange light' rules. 
I wonder whether they find that cute and endearing, or just think we're all nuts.
Here's the other thing about new international tourists off cruise ships arriving into our city wharf; is Auckland city ready?
I'm just not sure a main street of for lease signs and homeless people is quite the welcome they'd be expecting? Boarded up shop fronts and graffiti? A lot of closed shops?
I'm hoping their impending arrival has focused the mind of Queen Street retailers to rev it up a notch and throw out the welcome mat. I'm hoping enough tourists pour up that street to breathe new life into it, likewise into the hospo venues in the viaduct. They deserve it, they desperately need it.
And I'm keeping my fingers and toes crossed for big numbers that not only take the CBD off life support, but see it thriving again.