Kate Hawkesby: Trans-Tasman bubble opening is the first step of normality resuming
Author

Publish Date

Fri, 16 Apr 2021, 10:19AM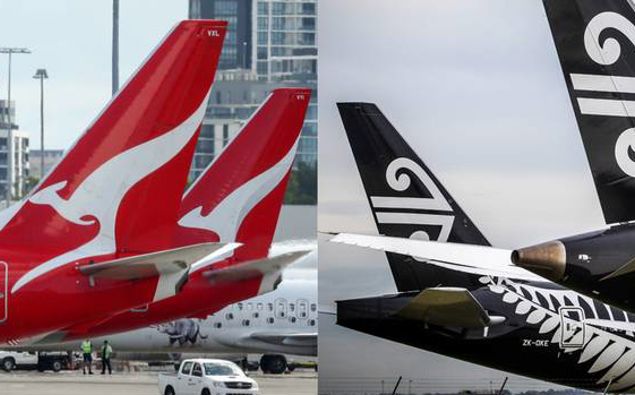 Kate Hawkesby: Trans-Tasman bubble opening is the first step of normality resuming
Author

Publish Date

Fri, 16 Apr 2021, 10:19AM
School holidays start today, it's the end of Term 1. I know, we've just had Easter, and for Auckland families with a couple of lockdowns this year, it feels like the kids have already been home a lot. But here are we are again, on the verge of a two week break, and what'll be interesting to know is how many of us are winging our way across the Tasman for it?
The bubble opens officially Monday, so the timing for the holidays couldn't be better. It's followed of course by ANZAC day the following Monday, so long a weekend's on the cards even if you're not doing school holidays. I know Air NZ's trans-tasman seats have gone gang busters, what we don't know is how many of those are holidaymakers versus families reuniting, or people going home.
We would of course be heading across to see one of our children studying in Australia were it not for her coming home. But apart from seeing her, would we go just for a holiday at this point anyway? No, probably not. I'd rather wait a bit and see how this all plays out. Call me cautious, or risk averse, but I don't fancy wasting a holiday getting stuck somewhere.
But I do understand how many people feel cooped up and with a touch of cabin fever.. desperate to get on a plane and just go somewhere else. But for those of us staying behind, how packed are our local tourist attractions and hotspots going to be? Are we going to be inundated with Aussies? Will there be ever growing queues at Queenstown cafes and bars? Will all the rental cars and campervans be snapped up? You'd like to think so for the tourist operator's sakes.
The big question will be the deals on offer.. whether prices for the Aussie tourists have been discounted and deals dished out to entice them over. Locals will be watching that to make sure domestic tourists don't get snubbed there. But I think most operators are savvy enough to know that this is probably a long game, and it pays to be reasonable about pricing. As we head into the winter months and the weather cools down, you have to wonder how appetising it'll be for Australians.. those who're not skiers anyway. So I imagine there's still a lot of reliability on locals to line the pockets of many domestic operations for a few weeks yet.
What all this opening up of the bubble does though, is provide hope for Spring and for the rest of the year. That as more and more people get vaccinated, and the world opens up more and more, that we show we too are open for business. We need to cross our fingers and toes that there are no more lockdowns, that our vaccine rollout goes smoothly, that we can put the pain of 2020 behind us. Australians coming here and having a Covid-free, uninterrupted good time, leads to more confidence, more optimism, more Australians following suit. And hopefully, we get some semblance of normality back.