Kate Hawkesby: Time will tell whether kids are safe to be back at school
Author

Publish Date

Wed, 27 Oct 2021, 8:21am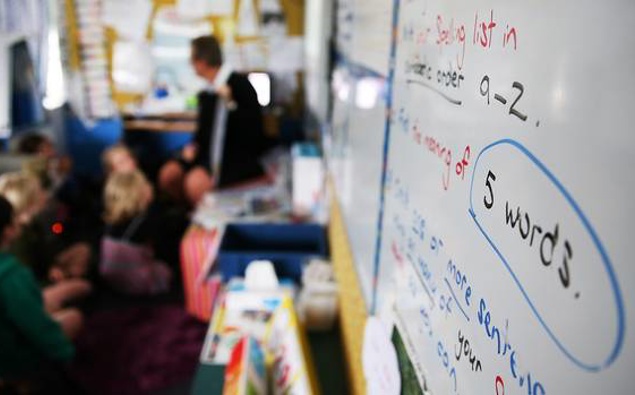 Follow the podcast on
Kate Hawkesby: Time will tell whether kids are safe to be back at school
Author

Publish Date

Wed, 27 Oct 2021, 8:21am
I'm not sure the return to school yesterday for seniors in level three will be the super spreader event people like Rod Jackson were 'freaking out' about. I guess time will tell on that one. 
But what I do know from talking to some students who went back yesterday, was that it was stressful for all concerned. 
I'm not sure what's more stressful at this point: online at-home-learning, or heading back into school after so long. 
There are parents in both camps as well as students of course; some nervous they've gone back, some grateful. 
What I did learn yesterday from returning students, is that there's a lot of stress from feeling so behind on school work – and worry about how to catch that up in time for exams. 
The big talking point at school of course is Covid, and the stress around what that means for them, whether their exams will happen or not, how they might happen, and what the rest of the term looks like. 
That's something we can all identify with, really. No one really knows what the rest of our year looks like. 
I'm not sure at this point that even the Government does. 
Teachers, I heard, were very negative about the return - most of them saying at one school that they didn't want to be there. 
They're worried they'll catch Covid and potentially pass it on to younger children of their own at home. That's a valid concern. 
Students, while happy to be back with their friends, were of course finding the social distancing tough. 
And by tough, I mean, non-existent. Masks, though mandatory, I hear were hard to keep on all day as it was so muggy and humid in Auckland yesterday that most found it too hard and hot to breathe. So, masks were off a lot, and that's what I hear from many level two schools that are back as well in other parts of the country; the mask thing is non-existent. It's classic theory versus reality. 
So, what's more stressful for teachers and students right now? Being at school with strict rules which are being loosely interpreted and, in some cases, not followed at all?  
Running the gauntlet of a large-scale environment with some vaxxed, some not?  
Or staying home doing sub-par learning in an online environment? 
We know that 15 percent of Auckland schools said no thanks to heading back into class yesterday and it'll be interesting to see how long they keep up that stance. It's a tough call and one the Government's making right now for younger students. 
And based on the concerns so far around seniors going back, I can only imagine even stronger reactions are on the cards, when it's the turn of juniors.