Kate Hawkesby: Time to end the Generational Wars
Author

Publish Date

Fri, 18 Jun 2021, 9:01AM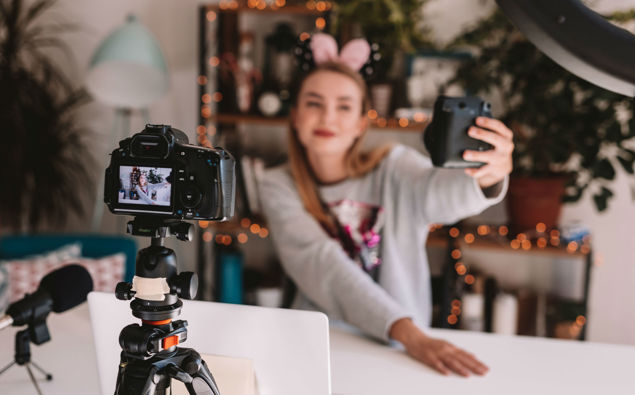 Kate Hawkesby: Time to end the Generational Wars
Author

Publish Date

Fri, 18 Jun 2021, 9:01AM
I see a new generation war is on.
A recent story said Gen Z now has it in for Milennials.
I mean, why do Milennials have to hate boomers and why do Boomers hate Milennials, and now we've got Gen Z hating on Milennials?  
Milennials - the oldest of which are now turning 40, according to this article are apparently now uncool because of their skinny jeans, their side parts, their Ugg boots, their double G Gucci belts and their inspirational quotes. Oh, and their branded tshirts.
I mean imagine if you had 'Live Love Laugh' on the front of your t-shirt, while wearing skinny jeans tucked into Ugg boots with a Gucci belt. I mean that's fashion death nowadays apparently.
And yet, why? Why do we care? Why can't we keep wearing our skinny jeans and our Ugg boots and be down with it?
Do we all have to aspire to be younger all the time?
Do we all have get on TikTok and wear baggy clothes and have middle parts?
Surely the beauty of generations is in the differences and these differences are to be appreciated?
And surely the whole thing is more nuanced than that? Digital natives have some advantages over boomers in that they know their way around a computer and a phone almost blindfolded, but boomers might appreciate the simple things in life more than younger generations do.
Older generations get joy out of little things like growing, preparing and eating their own veges for example. Gen Z might be vegan but only eat it from cool cafes. Their only vege patch may be an apartment balcony with a ladder pot of herbs and some kale which they periodically throw in a smoothie.
Gen Z, in case you're wondering, are those born between 1997 and 2012. They're into the environment, they're more ethnically diverse than any previous generation, and these are all good things. However, they can't afford to buy a house, probably no longer want to, and they'll work multiple jobs in a lifetime, like 16-18 different jobs apparently.
Can you believe that? The article also says 65 percent of the jobs they'll do haven't yet been invented. And they won't take the standard route to get there, they may just launch a start up from their bedroom.
But I just don't know why we have to be at war over it all?
I'm a happy Gen X'er who couldn't care less if they cancelled skinny jeans because I'm still wearing them, and happily so.
Why do those of us who lived through the Mom jeans in the 90's and hated it then, have to revisit it now, just because Gen Z said so?
I admire younger generations for all their differences, I applaud them, doesn't mean we have to BE them.
Let's drop the generational 'wars' and just be, and wear, whatever we want.