Kate Hawkesby: Time to drop the fearmongering epidemiologists
Author

Publish Date

Tue, 22 Mar 2022, 7:49AM
Follow the podcast on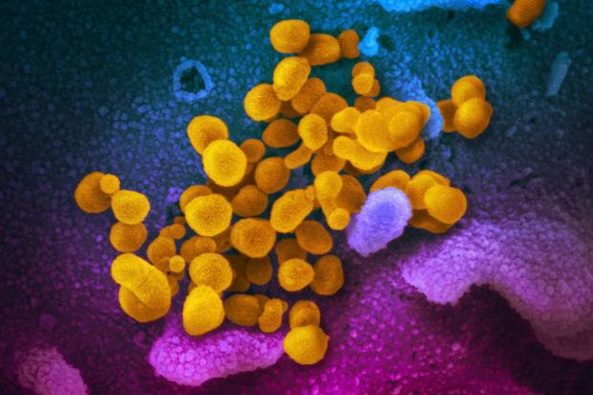 Kate Hawkesby: Time to drop the fearmongering epidemiologists
Author

Publish Date

Tue, 22 Mar 2022, 7:49AM
I'm just wondering if, when the PM announces they're dropping mandates and vaccine passes, they could also drop the scaremongering epidemiologists? 
Seriously, can we please retire them?  
The hysteria is over, the peak is passing, in the grand total of two years of this pandemic, fewer than ten percent of New Zealanders actually caught Covid, many more had their lives disrupted and damaged in ways some may never get over. We need to draw a line in the sand. 
I'd love to know if the hysterical headlines are still getting the clicks. Is anyone even interested in reading or hearing from these guys anymore? Yesterday's drama from Rod Jackson was that hospitals were overwhelmed, that it's too soon to drop mandates.  
Spoiler alert – the hospitals are not overwhelmed, a point even Jackson conceded, the health sector is actually coping, which is what other health professionals including Saint Ashley himself say too. They were probably under worse stress with RSV last year. 
We had an employment lawyer on the show yesterday saying the same thing as Jackson though – that it's too soon to drop mandates. The feedback on the text machine after that particular interview was largely unreadable given the number of swear words, suffice to say his views did not go down well. 
But the epidemiologists screaming that the sky will fall in are sounding unhinged at this stage. Rod Jackson for example, doesn't just want the mandates to stay – he wants all the public health measures to stay – the red light, the passes, the masks, the contact tracing, the pressure for boosters, the works. Where Jackson keeps letting himself down though, is he keeps quoting other countries..  
We are not the UK, we are not Hong Kong. Our vaccination rates are high, we are a different country made up of different infrastructure and living styles, his argument we're all going to die is losing credibility at pace.  
Because we're just not. Only half a million of us have even caught Covid. Yet he still wants the 'team of 5 million' to remain punished, fear-ridden, and holed up like hermits. I'm worried about the damage being done by all this fear mongering, you still see people scanning in, socially distancing, afraid and convinced they need to stay home and away from people. Many of our CBDs are ghost towns, it's like we're in a lockdown, but it's of people's own making. 
Is this really how we want to welcome tourists back into our country? Welcome to New Zealand. Sorry, everything's shut and empty and no one wants to come near you, we are still trembling with fear. It's actually tragic. 
I know we have vulnerable, elderly, and immune compromised we need to protect, but that's true of all illnesses that come our way. How long do we stop life for? When the winter ills and chills arrive, are we back into lockdown to protect those people again?  
I think when the Government announces Wednesday that mandates are being phased out, and that we're waving goodbye to passes, we also need to wave goodbye to the doomsayers too. 
I, for one, won't miss them. 
Take your Radio, Podcasts and Music with you