Kate Hawkesby: This is turning out to be a very sorry week for the Govt
Author

Publish Date

Wed, 2 Feb 2022, 8:04am
Follow the podcast on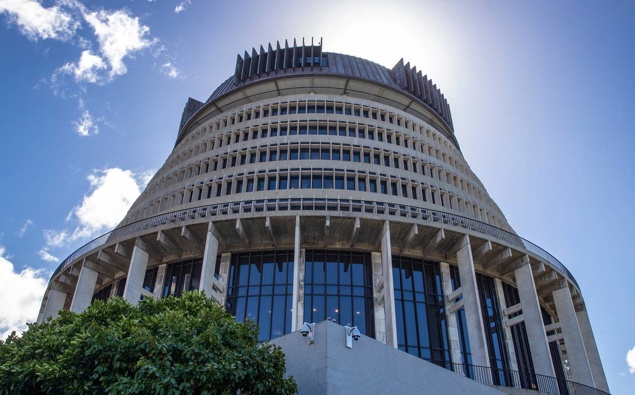 Kate Hawkesby: This is turning out to be a very sorry week for the Govt
Author

Publish Date

Wed, 2 Feb 2022, 8:04am
So how awkward was the RAT kit announcement yesterday – that the Goverment's bought up 29 million more RATs from private company Kudu Spectrum.  
I mean great, don't get me wrong, always great when much needed RATs are coming our way .. but super awkward when you've only got them because a private citizen (Sir Ian Taylor) hooked you up with the company who supplies them, and even then you waited two whole months to respond.  
Kudu Spectrum were offering millions of tests, at way cheaper prices, two months ago. So, they'd be here by now, and at a better price. But as usual, the Government was too slow, too tardy, and now we're waiting, when they could've already been here.  
If only the private sector were taken seriously at the time, when they showed the wherewithal to be more organised than the Government. As I said yesterday, the private sector knows how to strategize, they're smart, they're awash with contacts and resources, why doesn't this Government tap into them more often? 
And speaking of embarrassment, there's only so much bad international press this Government will stand. I mean they hate bad press in general, but especially on a global scale.  
So no surprise to anyone that Charlotte Bellis has miraculously found herself not just an MIQ spot, but flight arrangements to go with it.  It only took a very pervasive global social and mainstream media campaign, and threats of a lawsuit, to suddenly get the MIQ doors thrown open for her.  
The lawsuit, if you missed this development, was threatened after Chris Hipkins rather defensively and stupidly tried to shut down Bellis's claims by releasing personal details of hers, which she did not give consent for him to share. Bellis also claimed the details Hipkins shared were not even true.  Oh dear. 
So of course, she's got a spot no worries. 
As for all the other pregnant women who can't get wall to wall media and social media coverage, sorry, no deal. 
And that's the tragedy of all this. Have a platform, make a song and dance, get a result. Surely the only message here is that unless you're going to really publicly and internationally discredit and embarrass the Government, you're not going to get a spot. 
So an awkward week so far for the Government. Shamed into buying more RAT's - and buying them two months later than they could and should have, shamed by a pregnant Kiwi journo in Afghanistan who stuck it right up them on the world stage and got the result she needed – a capitulation from the power mad bureaucrats at MIQ and a ticket home. 
And tomorrow we potentially get the trifecta of shame, the announcement on reopening New Zealand. 
If the announcement is anything other than they're opening the border, then this will be a very sorry week indeed for the Government.