Kate Hawkesby: This Government still does not have a clue
Author

Publish Date

Thu, 28 Oct 2021, 9:55am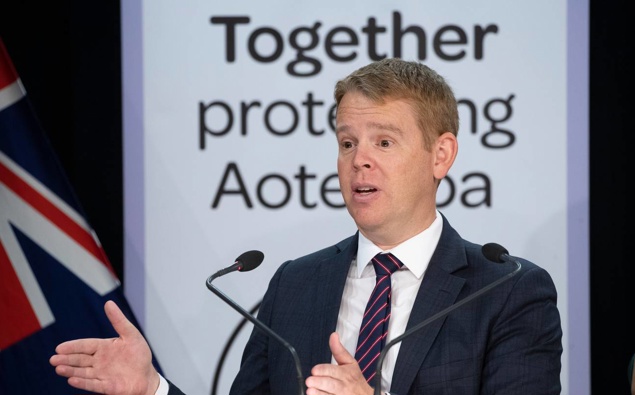 Follow the podcast on
Kate Hawkesby: This Government still does not have a clue
Author

Publish Date

Thu, 28 Oct 2021, 9:55am
I joked this time yesterday that I hoped the big day of announcements we were awaiting wouldn't just be announcements of announcements. I mean I thought we were past that. Hence, I joked about it.  
Sadly, clearly, we're not past it.  
This Government is still taking the piss at 1 o'clock. How much leeway do they actually want? How much rope? Are they joking? Yesterday's press conference was one of the greater damp squibs of all time. They literally could not announce anything.  
We were expecting MIQ changes, an update on school for Years 0-10, and the Waikato level change. What did we get? A delay on the MIQ announcement – they're not ready, don't know, haven't got it together, they're still 'having conversations'.  
Why? What about? They've had weeks and weeks to do this, is it that there's disagreement? Is it that they literally can't make a decision? Is it that they just don't know? What is it? 
Likewise with schools. Weeks to prepare for this – still no clue. Primary students might be back by November 15th, then again, they might not. They may go back on a rostered system, they may go back for outdoor classes only, they may not go back at all. 
Years 9 and 10, which are junior high school students, don't look like they're going back anytime soon either. At best, I'd say when and if the seniors leave daily classes to sit external exams, juniors may get a look in, but again, who would know?  
The government certainly doesn't. 
Then we got to the poor old Waikato. Languishing in Level 3, they got the big news they can move to picnics and golf. What I want to know is, why are they staying in Level 3 with only 6 cases in the community, all in Hamilton, and all linked? Well apparently, it's because, as Hipkins put it, "it's a difficult group to contact trace." When pressed on this, he simply repeated 'they're a difficult group to contact trace' - which of course tells us nothing and everything all at the same time. 
History tells us the group the government tends to protect the privacy of the most is? Gangs.  
Who are these 'difficult' people? Are they not co-operating? Are they being difficult for a reason? Why are the difficulties not being addressed? Why hold Waikato to ransom for a small group of 'difficult' people? And how do you define difficult for goodness' sake? They should know by now that in the absence of information, all that will do is stir rumour and upset.  
The other strange thing about the approach to Waikato is the Government's words that they're looking to 'stamp it out' there. Why? That's elimination and I thought we ditched that? Why is the Waikato having a unique approach taken when the rest of us are all being told we have to learn to live with the virus?  
So, another frustrating press conference of absolutely no use or merit, which left us with more questions than answers. 
 This government is doing my head in.