Kate Hawkesby: The writing is on the wall for the mosque movie
Author

Publish Date

Tue, 15 Jun 2021, 8:01AM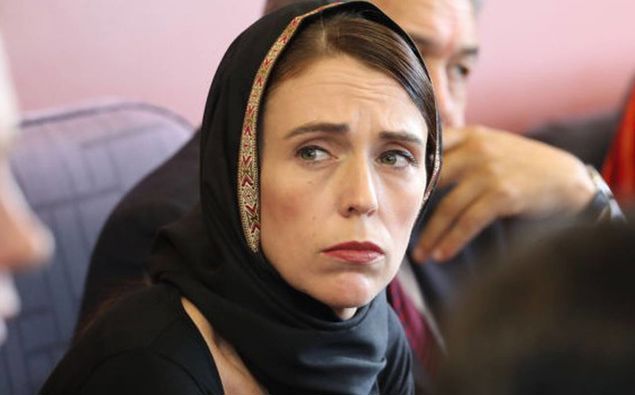 Kate Hawkesby: The writing is on the wall for the mosque movie
Author

Publish Date

Tue, 15 Jun 2021, 8:01AM
I'm just wondering if the writing is on the wall for this film about the terror attacks. "They are Us" the movie, focusing on the PM's response to the attack, starring Australian Actress Rose Byrne as Jacinda Ardern. Awkies.
It's awkward on so many levels. For the people connected to this tragedy, for the proponents of this movie who clearly haven't read the room, and for the actress herself who was seen on a TV interview show recently saying she was really looking forward to playing the part. I mean, talk about a disconnect.
So yesterday, one of the Auckland-based producers quit the movie, this is off the back of a petition signed by about 60 thousand people wanting it shut down. The producer Phillippa Campbell says she "listened to the concerns raised over recent days and heard the strength of people's views." According to one report, she said she 'now agrees that the events of 15 March, 2019 are too raw for film at this time, and [she] does not wish to be involved with a project that is causing such distress. She said the film did not take enough account of the political and human context of the story.'
How embarrassing. How on earth do you take a film like this, with all the sensitivities around it, in this day and age, and not take that stuff into consideration? One report says 'the executive editor of entertainment magazine Variety, said the film's producers are now facing "a tremendous problem" given the reaction which has also been reported in the US.' He apparently referred to the film's situation now as having a 'big perception problem'. No kidding.
But production hasn't started yet, so abandoning the project at this stage is apparently do-able. Will they though? Do petitions and outrage ever upend film productions? Or do they just enhance interest and publicity for it? I guess it depends how much the projects creators have a heart and a conscience, or not. A lot of stuff gets cancelled after the fact – once it's made, and seen, and then upset people, but surely it's easier to pull the pin now, before any production has started? If you know the upset is already swirling, surely you save costs, save face and bail? 
I'm not sure how significant one producer pulling out is, but what we can see is that this protest has momentum, and it's got its first scalp. I would've thought in these extremely sensitive times, this movie is the absolute antithesis of the right thing to do. But do petitions and Kiwis threatening boycotts, and viral campaigns carry enough clout to kill a project? Usually commercial realities are weighed up here. But in this case, they seem nominal thus far, minimal money, as far as I can gather, has been spent yet. So I won't be at all surprised if they just take the hit on this one, and do the right thing and can it.