Kate Hawkesby: The world's opening up - will we get left behind?
Author

Publish Date

Mon, 10 May 2021, 11:46AM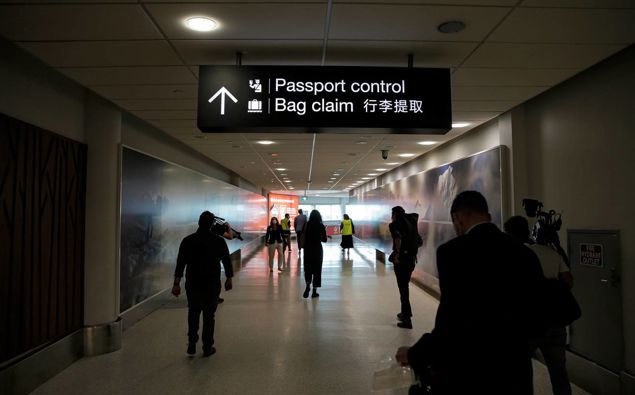 Kate Hawkesby: The world's opening up - will we get left behind?
Author

Publish Date

Mon, 10 May 2021, 11:46AM
As of midnight last night the government pressed go on the paused NSW bubble, which in all reality probably shouldn't have been paused at all.
Premier Gladys Berejiklian said it was an overreaction - but to be honest, what more should she expect from New Zealand?
We have become so gun shy on any kind of open border that we are likely to slam the brakes at any and every opportunity.
So is that something that puts travellers off? Will an over reactionary government have a chilling effect for wannabe travellers?
I see now the UK has opened up 12 green zone counties - as in safe to travel to the UK from, without quarantine.
They open their doors to those 12 countries this time next week. We are one of them. We will be able to go to Britain - but we still have to quarantine of course on our way back into NZ.
But what this move by the UK indicates though is that the world is slowly but surely opening back up. Vaccinations are in peoples arms, border restrictions are easing, come June in fact in the UK is peeling back its other restrictions too. The world is moving on - past Covid.
Which begs the question, are we now stuck? For a country which chose an elimination strategy and got heralded for doing so, is this the part where we trip up and slam into a big fat hurdle?
A slow vaccine rollout, a minister already panicking about June saying he's "nervous",  supply issues already being forecast, because bear in mind, though the Brits and others may be travelling, they're not travelling here as our borders are still shut.
This malaise or caution around taking everything slowly - with "an abundance of caution" is a great sound bite - but is it in all reality going to hold us back? When people can travel but they can't come here, how long until they find other destinations and we are no longer on their radar? How much business is being done in other places where doors are open?
The problem here I think is that many Kiwis are on board with this approach. They've become accustomed and acclimatised to a quiet life. They like the doors shut.
They perhaps look at tourist businesses and think, well that doesn't directly impact me so I couldn't care less whether Queenstown or Kaikoura is having visitors or not.
But the bigger picture is the impact on our economy affects everybody. And everything we do.
So how much longer are we happy to have the 'Closed' sign up on New Zealand for?
What level of impact are we waiting for, before we realise you have to be in to win?
If we are not proactive on getting our fingers off the pause button here, we may well find we get left behind.