Kate Hawkesby: The vegans are back, and now they want our money
Author

Publish Date

Thu, 10 Jun 2021, 8:45AM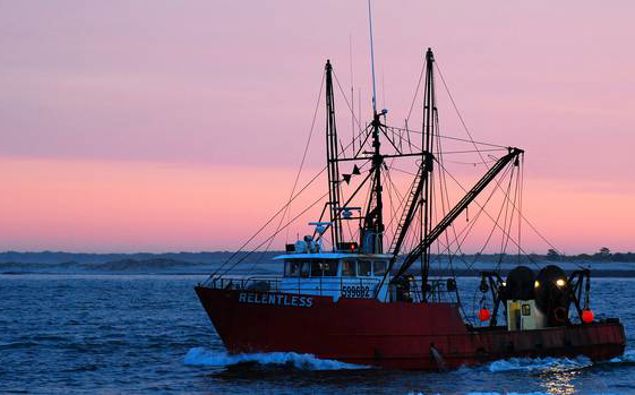 Kate Hawkesby: The vegans are back, and now they want our money
Author

Publish Date

Thu, 10 Jun 2021, 8:45AM
With the final release of the Climate Change Commission report yesterday, we now know the goal is to be carbon neutral by 2050, we're slashing emissions up the wazoo, we'll be importing only electric vehicles.
The push is on to get more people walking, cycling and using public transport. As I've said a million times before on this show, you'd need to have a workable public transport system for that to happen. We currently don't. And comparing us to London and New York isn't cutting it. We are not London or New York, never will be.
But with this news of climate action here, comes other international climate news that I have to tell you about.
Remember Seaspiracy? The Netflix documentary accused of misrepresentation, sensationalism and factual inaccuracies, which sent shockwaves round the place for its alarmist tone about the state of our oceans. The upshot of it was basically that we all need to stop eating fish, that the ocean is dying, and that we humans are killing it by over fishing.
It was in the top 10 trending movies on Netflix and had many of us putting back the sushi and giving up the salmon. It pointed out the oceans pivotal role in the ongoing existence of humanity. That it provides half the oxygen we breathe, absorbs over 90 percent of the heat entering the atmosphere, enables global transport and trade, provides health and wellbeing to millions if not billions of people.
In a nutshell, it points out that if there's no ocean – there's no human life. So to protect our lives and the ocean, it basically tells us to stop eating fish, because over fishing is killing the ocean. Of course nothing is that simple and the documentary was accused of getting a lot wrong.
But, here's the big news today. Emboldened by the response to the documentary and its traction with audiences, this vegan driven propaganda machine is going next level and taking things up a notch. They've announced that after millions have watched the documentary, they've garnered 700 thousand signatures on a petition to protect the ocean, and now they're launching what they call an 'explosive international campaign' raising awareness with stunts. Yes stunts! 
To get the attention of world leaders and demand that they look after our oceans better, they're going to target world landmarks with huge projected digital billboards blasted onto the side of the likes of Big Ben.
There are other 'eye catching publicity stunts' coming apparently, but here's the catch. To achieve all this, they need our help, in the form of our cash. They're crowd funding for donations.
So, they make the alarmist documentary to grab our attention, guilt us all into giving up fish, then purely because they're so controversial they get viral traction with audiences, so then they milk that traction by now asking for money.
I mean are you seeing what I'm seeing here? Have we all been played? And they wonder why people are cynical about these things.