Kate Hawkesby: The Saline Scandal shows a lack of transparency
Author

Publish Date

Thu, 26 Aug 2021, 10:26AM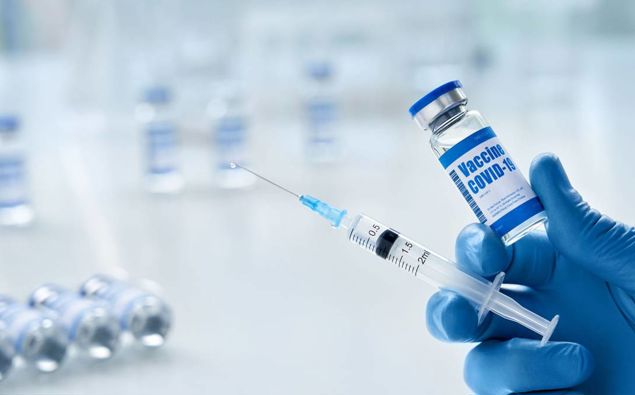 Kate Hawkesby: The Saline Scandal shows a lack of transparency
Author

Publish Date

Thu, 26 Aug 2021, 10:26AM
The thing that should be scaring us all more than the virus right now is the information vacuum. 
Now laid stark before us, for anyone that was ever in any doubt, with the saline scandal. 
And this critical piece of information was not even offered up by the Government or the Ministry of Health, but instead revealed by the media. 
The disingenuousness of this not remotely open, honest or transparent Government should worry us all. 
The spin being peddled, the lack of honesty, the withholding of information, and the inability to admit mistakes. 
Why won't they admit they got procurement and rollout of the vaccine wrong? That mistake is going to cost us now dearly. 
Why won't they give the same data and information they gave last time? And in a timely way? Why are they hiding so much? 
Why the lack of transparency? 
According to Act, and some media sources, the Government's purposely not releasing each day's data before they get to reveal it under a spotlight at 1pm. By not releasing it when they have it, reporters have to wait until after the press conference for it to be published, this means they have less time to interpret, review it and form questions. 
It allows the Government to remain less accountable. It allows the Government to have a more captive audience at 1pm. 
David Seymour said, "Withholding that information until Ministers and Ashley Bloomfield have left the stage ensures they aren't scrutinised on the latest information in a timely fashion, only the cherry picked 'good news' they choose to highlight." 
You have to ask what sort of democracy we live in when the Government won't allow Parliament to sit, won't bring back the Epidemic Response Committee to be held accountable, and won't release official information in a fair timeframe.  
Everything they're doing is based on what suits them, what they can spin to micro manage our reactions, what commands the most attention. They're banking, based on last time, on New Zealanders buying it. Will we? 
Make no mistake, the propaganda machine is in full swing.  
We are being subject to the withholding of information until it suits them to release it. 
A government choosing to be opaque on forecast vaccination delivery dates, refusing to set rollout targets, game-playing on lockdown extensions they know full well are coming, staging press conferences, not giving us the full picture when they have it, and worst of all we learned yesterday - flat out lying to us. 
Do you know their priority right now? Extensive polling around 'best messaging', what makes them look good in the eyes of Kiwis, how to keep us on side. They care more about how this all looks for them, rather than what it means for us. 
So you have to ask yourself, who are they actually governing for?