Kate Hawkesby: The Royal Family will march on
Author

Publish Date

Mon, 12 Apr 2021, 11:06AM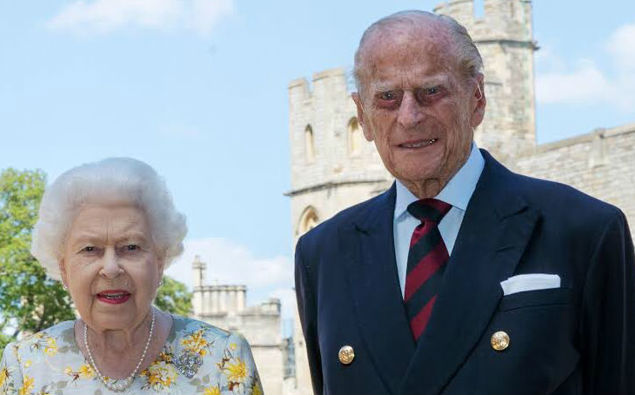 Kate Hawkesby: The Royal Family will march on
Author

Publish Date

Mon, 12 Apr 2021, 11:06AM
I see with the death of Prince Philip that some are saying this is the gradual erosion or phasing out of the Monarchy.
That once the Queen passes too, there'll be a whole generation of royalists who will lose interest in it.
That Charles has fewer fans, less support, that power is being brokered elsewhere these days - like through Oprah and on social media, AKA Harry and Meghan.
That younger generations like their idols and celebrities a bit more accessible, a bit closer to reality.
That iron bars and high fences and palace walls just don't attract the same allure as they once did. The mystique is gone, the reverence is fading, some say - especially when younger royals are lobbing grenades about racism and frosty family relations.
It's interesting too, the reports that UK broadcasters ratings plummeted with the saturation Prince Philip coverage. Deadline reported that 'the UK's major broadcasters trashed their schedule to bring audiences wall-to-wall coverage of Prince Philip's death, but the output proved to be a turn-off for Brits in key evening viewing hours.
'BBC, ITV, and Channel 4 all suffered audience declines between the hours of 7PM and 11PM, when the broadcasters lined up special coverage of the Duke of Edinburgh's death.;
The BBC was inundated with complaints, so much so, it even set up an official complaint form on its website, making it easier for viewers to raise their concerns about "too much TV coverage of the death of the Duke of Edinburgh."
So what does that tell us? The home of the Royal Family, passionate loyal royalists like the Brits, who previously may've watched that sort of coverage in their droves, turned off.
Well, I don't think we can read too much into what that says about the royals frankly. I think broadcasting the funeral will be different. I think that will be widely watched and rate through the roof.
So I'm not sure it's so much an anti-royal trend, as an interest thing. Announcing a death is only interesting for as long as you've announced it. Seeing tributes and watching family pay their respects will be different. I could be wrong, but I think that'll get eyeballs, that'll rate. People like pomp and pageantry, even if they're only watching it to criticise.
So do I think we're seeing the slow erosion of the Royal Family? Not at this point, no. These questions were asked when Princess Diana died too, so you could argue it's cyclical. Each time a figurehead dies, or the royals are embroiled in scandal, questions arise as to their relevancy and power and whether they're losing a grip on both.
But somehow they march on, seemingly surviving all manner of turmoil. Thus far, they appear to be an indestructible institution.