Kate Hawkesby: The polls four weeks out from election
Author

Publish Date

Tue, 12 Sep 2023, 7:19AM
Follow the podcast on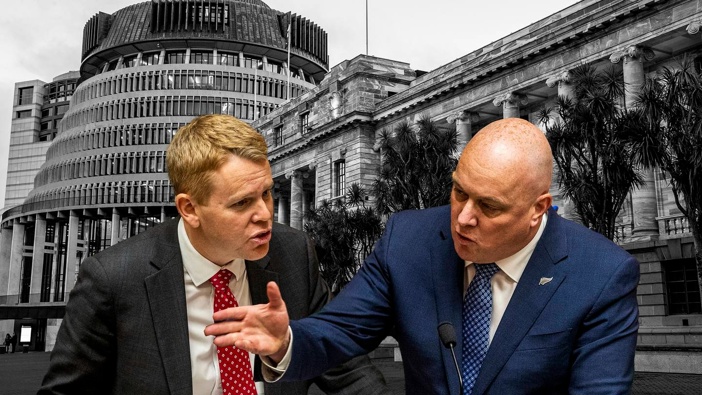 Kate Hawkesby: The polls four weeks out from election
Author

Publish Date

Tue, 12 Sep 2023, 7:19AM
I'm wondering at this point who's more obsessed with the election, the media, the politicians, or the voters.  
The bulk of the feedback I'm getting at the moment is: we're over it, open early voting, let's get on with it, we just want change and a new direction. So as the politicians ramp up the campaigns and the polling starts spewing out percentages, and we begin crunching numbers and policy's getting released... who's listening and watching? Over the weekend several policies got released - how many can you name or do you care about?  
The people caring deeply right about now will be the Labour party's strategists. Last night's Newshub Reid research poll had Labour tumbling further, it's tanked to a result not seen since Andrew Little was leader, and you know what happened then.  
Newshub called it 'a crisis poll'.  26.8% Labour's dropped to a 'catastrophic', as the reporter called it, 5.5% fall. The gap's widening with the Nats up to a whopping 40.9%, which is up another 4.3%. The Greens were on 12.3%, Act was down to 10.1%, so they're down 2%. But NZ First's still not quite making the 5% threshold, they were on 4.6%. So based on that poll, the Nats and Act would have 66 seats and comfortably govern.  
Newshub's reporter said this is Labour in a death spiral. On top of that, Hipkins is no longer the most preferred PM. Luxon has jumped up 6.6% to be level pegging with him as most preferred. It'll surely only be a matter of time before Luxon overtakes him. So the energy Luxon's exuding is paying off. He says he's "bouncing out of bed at 4.30 every morning" and he's 'wanting to get on with the job of the new National led government.'  
Does he have it in the bag though? There's no question both Luxon and the Nats have momentum, but four weeks is a long time in politics. A lot can happen between now and then. And don't forget the debates coming up. How prepared they all are for this is beyond me - I'd argue Hipkins is not a prepper, doesn't appear to read much or get into the finer details, but he's a scrapper and a fighter and will no doubt give it his all because he's got nothing to lose. He'll throw everything at it. If he throws too much negativity and shade though, it could backfire.  
Luxon on the other hand is the big unknown in that setting. He's corporate, polite and moderate. Whether he can be deft on his feet remains to be seen. It's not something you can prep too much in advance for either - what people want to see is whether he can come to life in a spontaneous fashion or at least sound a bit human. I hope he can just talk. Sound normal, not too rehearsed or staged, but also, arc up if need be. Passion is good, someone as upset and angry about what's happened to this country as we are.  
Can he do all those things? I don't know. There're some who say it could be a vote loser for him if his debate performance is bad, but that brings me back to my original question: how engaged are we? How much do we care about all these things? Do people really change their mind on how they'll vote, based on some bad TV? But then again, stranger things have happened.  
Momentum is everything right now and all Luxon has to do is keep it up. 
Take your Radio, Podcasts and Music with you