Kate Hawkesby: The culture of excuses seems to be thriving
Author

Publish Date

Mon, 1 Aug 2022, 7:20am
Follow the podcast on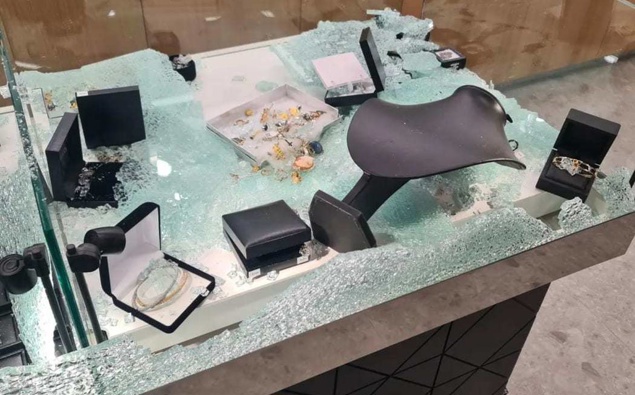 Kate Hawkesby: The culture of excuses seems to be thriving
Author

Publish Date

Mon, 1 Aug 2022, 7:20am
We seem to have a culture of excuses thriving in this country at the moment that is top down. When apologists are at the helm it's I guess where we end up. I noticed over the weekend it's now crept into our policing. 
We're now making excuses for repeat raiders of retail stores, the same way we made excuses for ram raiders. (Who, to refresh your memory, apparently only needed a bit of a talking to by their parents.) But reports of retail crime have nearly doubled in five years under Labour.
That includes shoplifting, vandalism, ram raids, the whole gamut. Police and the retail sector confirm it's 'a violent trend.'  So why then are we making excuses for it? 
How does that go anywhere towards fixing it? National says this spike in violent retail crime is evidence of a government soft on crime. Hard to argue with? Well not if you're the Labour party, or it seems even the Police.
Police national retail investigation manager was reported saying, "[The increase] is not actually a bad thing." The increase is not actually a bad thing? Well apparently the increase means it's helping identify 'hotspots' so preventative measures can be focussed there. 
So the spike in violent crime is useful, because it's helping Police work out where the issues are. And what this spate of crime has told them, is that the hotspots are 'urban areas.' No kidding. Are you serious?
Did we need to wait to watch repeated and violent raids take place on retailer after retailer, before we could start figuring that out? Is that how we police now?
Wait until a whole bunch of people get hit repeatedly, until we can start working out where resources may be needed? 
Retailers in CBDs and main streets have been crying out for months, telling you until they're blue in the face where the problem areas are. But wait it gets worse.
This article also quotes a 'youth advocate' who 'rubbished the calls for more punitive actions, saying 'young people are being let down.'
He said what we need is.. "more of a focus on restorative justice.." he says, "they're dealing with trauma, they're hurt...  we are failing them, we are not providing enough support." So it's us failing them. 
And the theory then is that if we just pitched in and helped them more, the crime would stop. I wish it were that simple, I really do. I wish we all had all the time in the world to help out our local crims, but the harsh reality is, we don't.
Most honest law-abiding New Zealanders are working to support their family, they're paying mortgages and school fees, trying to put food on the table and petrol in the car. 
They're juggling busy lives and schedules as they work to contribute to society.
They could choose a life of crime I suppose, or some cheap thrills with a crowbar into the window of a jewellery shop, but most people don't. A youth advocate and a Police retail investigation manager saying, 'oh let's just be more understanding,' only goes to show they've never clearly had their front door broken down by thugs carrying axes. 
Fearing for their life and livelihoods, only to have to endure it all over again from a repeat offender who decides this is so easy I'll give it another crack. 
The last thing stressed retailers need to hear is that Police are finding this crime surge helpful to identify hotspots, and that we should be more understanding of the offenders.