Kate Hawkesby: The business sector has been muzzled and shut out
Author

Publish Date

Tue, 8 Feb 2022, 8:01am
Follow the podcast on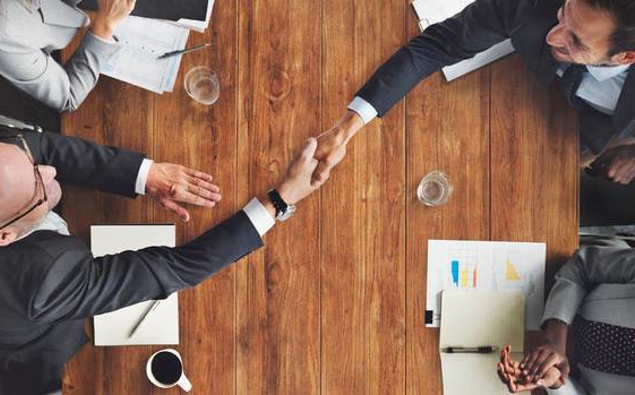 Kate Hawkesby: The business sector has been muzzled and shut out
Author

Publish Date

Tue, 8 Feb 2022, 8:01am
Well the latest Newshub Reid Research poll has the Labour / Green government still the most popular, yet if ever we needed confirmation of the spin and PR machine that this Government really is, we got it at the weekend from Sir Ian Taylor. 
In a series of columns for the NZ Herald documenting his dealings with this Government, Taylor has become increasingly disillusioned. He admits he voted for them – that was probably his first mistake. Like many who voted for them, one wonders if he'll make that mistake again. Like many who believed in this Government, he went in with good faith believing they would walk their talk. Sadly, they did not. Like many business people who've tried to help this Government, he's been sidelined, rebuffed, muzzled, and shut out. 
It should worry every New Zealander interested in democracy and progress, that this Government continues to shut out the private sector, ignore them, and then crap all over them. The Government seems to have, on top of this bewildering level of arrogance, a very short memory. 
It was after all the private sector who helped them initially get their much-hailed Covid response off the ground in the first place. It was the Mowbray's of Zuru Toys fame sourcing the PPE, it was other business leaders like them loudly advocating to shut the border back at the start of all this and to act swiftly. The Government had to be dragged kicking and screaming, and as usual, once it got there, loudly claimed all the credit for it and continues to. 
It's strange that for a government so light on business experience itself, that they continue to believe they know best. Their bureaucrats have proven over the last three years, that that's just not the case. As Sir Ian Taylor said, government bureaucrats tend to do the same old stuff they've always done; order various reviews, take too long considering them, miss crucial windows, then scramble at the end in a mad panic. 
I'd hazard a guess they've probably burnt Ian Taylor now, they've burnt other business people who, as Business Editor Fran O' Sullivan pointed out, are getting increasingly sick of Ardern. O'Sullivan said in a business column last week that "the mood shift within the business sector has been moving against Ardern since late last year and has since spread more broadly." So many of them won't be back. 
We know offshore Kiwis who got the border slammed shut in their face won't be back, the pensioners trapped overseas, the separated families, the businesses haemorrhaging without workers. It's doubtful many of them are ticking a red box again. 
So how has this Government, according to the latest poll, maintained its popularity? 
Either voters remain hoodwinked by them and sucked into the spin, or they don't care and would vote for this Government regardless of what it does or, no one's paying enough attention yet. I'd pick the latter.  
But for the Sir Ian Taylor's, who've dealt with them at the coal face, there's first-hand experience of how not open honest and transparent they actually are.